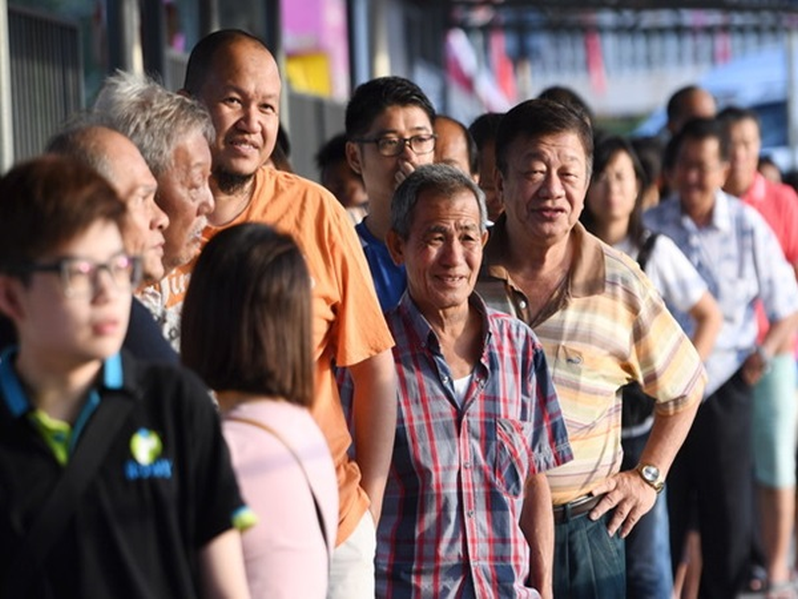 BALAKONG (Sept 8): All polling centres for the Balakong and Seri Setia by-elections closed at 5.30pm today.
There were 16 polling centres with 128 voting streams for the Balakong by-election and 18 and 115 respectively for Seri Setia.
The vote tallying centre for the Balakong by-election is at  Dewan Utama Demesne, Hulu Langat Land and District  Office in  Bandar Baru Bangi while for Seri Setia at Dewan Sivik, Petaling Jaya.
According the Election Commission, the official results are expected to be announced at the earliest by 9pm and the latest by 10pm.
An EC statement said as at 4pm, the Balakong by-election saw a voter turnout of 39 per cent out of 62,219 registered voters while for Seri Setia it was  41 per cent out of 50, 692 registered voters.
The voter turnout pattern appears to be on a downtrend following the 14th general election (GE14) on  May 9 which saw the Pakatan Harapan coalition unseat the Barisan Nasional, which had been in power for six decades.
In the Sungai Kandis by-election on Aug 4, the first since GE14, the voter turnout was a miserable 49.4 per cent.
In that by-election, PH's candidate Mohd Zawawi Ahmad Mughni, from PKR who stood on the PKR ticket, defeated his BN opponent Datuk Lokman Noor Adam by a majority of 5,842 votes.
Pakatan Harapan (PH) for the first time is using the coalition's own logo for these two by -elections but at the other end,  the BN candidate for the Balakong by-election, Tan Chee Teong, from MCA, is using his own party logo.
He is up against Wong Siew Ki, from DAP, while PH's candidate for Seri Setia is Halimey Abu Bakar, from PKR.
Hailimey's challenger is Dr Halimah Ali of PAS.
Both these by-elections were called due to the deaths of the incumbents.