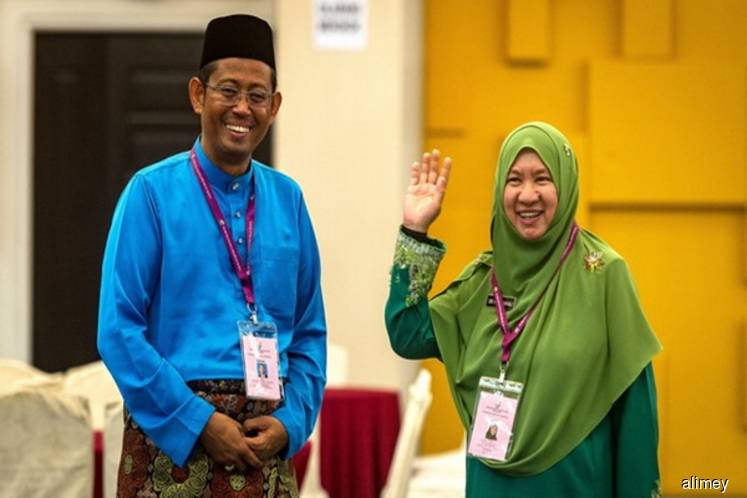 PETALING JAYA (Sept 7): Pakatan Harapan's (PH) candidate for the Seri Setia by-election Halimey Abu Bakar said he is willing to declare his assets if asked to do so by the Election Commission.
Halimey said he had no problems with this but felt there was no need for him to do it as there has no demand by the EC and also he had to consult the party leadership first.
"I accept their views (from PAS and Selangor UMNO). I am willing to declare my assets but will discuss with the leadership first, no problems for me," he told his daily press conference on the final day of campaigning at PH's main operations room here today.
Halimey was asked to comment on the call by Selangor UMNO and PAS for him to declare his assets as had been done by his opponent Dr Halimah Ali from PAS, yesterday.
Halimey also said  PAS and UMNO should have made the call much earlier and not at the last minute.
Meanwhile, Halimey said that he was "96 per cent" confident of winning the by election tomorrow.
He said the confidence was based on the feedback obtained during campaigning.
He added that if given the mandate, the people of Seri Setia could look forward to a brighter future because PH was in power both at the state and federal level.
As for Dr Halimah, she said that if she was given the mandate, PAS could play an effective check-and-balance role to PH to ensure that they did not go astray.
"If you love Pakatan Harapan (PH), vote for PAS," she said in her final plea to the voters.