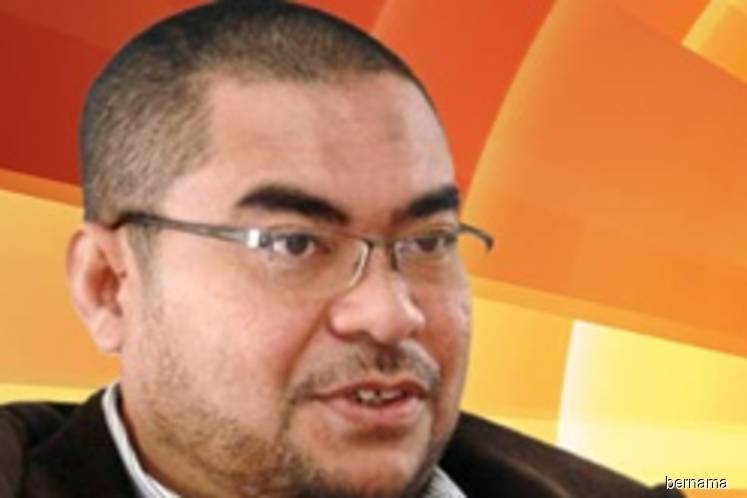 PUTRAJAYA (Sept 7): The Syariah Court has been advised to be more prudent and consider the facts and relevant factors of a case using its powers and discretion before making a judgement.
Minister in the Prime Minister's Department Datuk Dr Mujahid Yusof Rawa said this would ensure that a decision is not seen as being made in a hurry as of the enormous effect on the image of Islam.
He said the federal government was very concerned about the issue of the caning of two women in Terengganu recently but the call is not intended to question the decision of the Syariah Court.
"Based on observation and other indicators, we feel that there are matters which must be highlighted and given attention by all parties as an important lesson so that the image of Islam can be preserved.
"The caning sentence had a deep impact not just on the guilty parties but also on their families, society, and the perception of how syariah law is implemented in this country," he said in a statement here today.
Mujahid said these matters should be considered by the Syariah Court as it was an institution which represented Islamic law.
"For instance, if it is a first offence, the guilty plea, and the level of knowledge and education of the offender must be taken into consideration when determining the appropriate sentence.
"The mitigating factors must be taken into consideration when handing out justice on the offender before a sentence is imposed," he said.
Yesterday, Prime Minister Tun Dr Mahathir Mohamad was reported to have said the Cabinet decided the caning sentence on the two women offenders in Terengganu did not reflect the justice and compassion of Islam.
Dr Mahathir said this was the first case for both women and in such cases, they were usually given advice and not caned with the whole country's knowledge.
He said the Cabinet felt consideration should be given for certain circumstances as in Islam, a lighter sentence could have been imposed.
Mujahid said in the case of these two women, the charge against them was attempting to commit same-sex relations when the actual act had not been proven.
He said there was confusion that the public caning was a hudud case while the caning sentence did not require public witnesses.
On Monday, two women aged 32 and 22 were caned six times by the Terengganu Syariah High Court for attempting to commit same-sex relations in a car at Dataran Arena Square, Dungun on April 8.