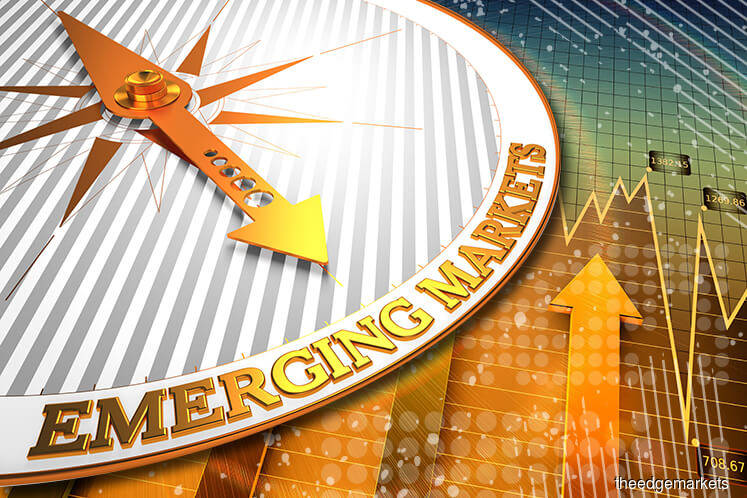 SINGAPORE (Sept 7): Emerging-market bears cooled their heels before a US announcement on new trade tariffs against China that could spark a fresh bout of global risk aversion.
US payrolls and a pending decision on tariffs on US$200 billion of Chinese goods were on traders' minds Friday as stocks and currencies trimmed their weekly slump. The MSCI Emerging Market Index closed down more than 20% from a January high on Thursday, crossing the threshold into a bear market.
Investors need to decide how much tariff risk is already priced into markets, what the impact of US measures might be on global growth, and whether China will retaliate. A decision on trade would come at a time when contagion concern is at the fore after the most vulnerable developing economies — Argentina and Turkey — fell into crises.
"There's a growing sense that even if this tariff deal gets molded in some form or another, free trade as we once knew it will never be the same," said Stephen Innes, head of trading for Asia Pacific at Oanda Corp in Singapore.
The Trump administration may roll out the tariffs on the US$200 billion in phases. It waited about three weeks after announcing in mid-June that it was imposing tariffs on US$34 billion of Chinese goods before they were implemented. The next stage of tariffs on US$16 billion of goods took effect in August.
HIGHLIGHTS:
MSCI currencies gauge snaps four days of declines, adds 0.3%, trimming weekly drop to 0.5%
Stocks index halts seven-day slide, climbs 0.4%, for 3.2% weekly loss. Recovery on Friday is led by gauges in Vietnam and Indonesia
Rand leads bounce on Friday with 1.4% appreciation, but South African currency is still worst performer in the week with a 2.8% slump
Turkish lira is the biggest weekly gainer among only a handful of EM currencies to rise in the past five days against the dollar. The lira added 1% in the period. Next week, a meeting of the central bank will place Turkey back at the center of the emerging market storm
Bloomberg Dollar Spot Index and 10-year US yields are both steady ahead of US non-farm payrolls data
Contagion Risks
Jingyi Pan, a market strategist at IG Asia Pte in Singapore:
The drag for most emerging-market stocks had been a result of the jitters brought about by worries of contagion and risks of further trade frictions surrounding the US. Not to mention, the Fed's tightening path keeps the pressure on and confidence low for regional markets
"Investors may find little reason at present to pick up EM stocks. But going into the end of the year, there would likely be more clarity and one would not be surprised to see the market just waiting out this bout of uncertainty"
Crossroads
Ben Luk at State Street:
We retain a neutral bias on emerging markets and they're at a crossroads in terms of more attractive valuation and much lower positioning after the abrupt sell-off. But the headwinds remain in terms of the continued dollar rally, while the earnings outlook continues to disappoint relative to US equities
A likely Chinese rebound will have a positive spillover effect to the rest of EM Asia. "But we will look to be more constructive once the dollar rally stalls as well as a turnaround in earnings expectations"
'Carnage'
Oanda Corp's Innes:
"I'm watching the Shanghai Futures Exchange as that is providing a good read on local expectations for commodity prices and the current carnage does suggest those markets are also looking at a softer economic outlook in China"
"I remain a seller on rallies in this environment until the market momentum proves me otherwise"