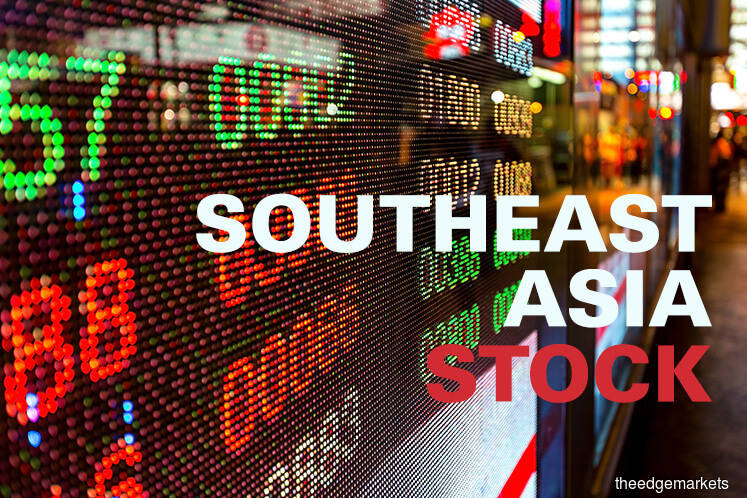 BENGALURU (Sept 7): Southeast Asian stock markets ended the week with steep losses as emerging market currency woes and global trade tensions sent investors fleeing from risky assets, with Singapore dropping to its lowest close in more than 16 months on Friday.
Indonesian shares bounced back further in the session, but still ended the week down 2.8%, while the Philippines' 3.3% drop on the week was the steepest in the region.
Rising US interest rates, worsening global trade environment and sell-off in emerging market currencies have pressurized global markets this year with no sight of immediate relief.
The Philippine central bank will take all actions necessary to deal with speculative activity to prevent sharp swings in the foreign exchange market, its governor said on Friday, as the peso hit a more than 12-year low against the dollar.
Philippine shares dropped to a two-week low in the session, as blue chips SM Investments Corp and Ayala Corp fell 2.2% and 2.9%, respectively.
Singapore shares fell to their lowest close in over 16 months, led by a decline in financial stocks as DBS Group Holdings and Oversea-Chinese Banking Corp declined 1% and 0.5%, respectively.
Thai shares closed lower, weighed down by energy stocks, bringing the weekly drop to nearly 2%.
Meanwhile, Indonesian shares extended gains to a second straight session.
Consumer products maker Unilever Indonesia jumped 5.7%, while diversified conglomerate Astra International rose 5.5%.
The index of the country's 45 most liquid stocks was up 1.9%.
Malaysian shares ended largely unchanged. The country's industrial output rose 2.6% in July from a year earlier, beating economists' forecast by a large margin, government data showed on Friday.
SOUTHEAST ASIAN STOCK MARKETS
Change on day
| | | | |
| --- | --- | --- | --- |
| Market | Current | Previous close | % move |
| Singapore | 3134.39 | 3147.69 | -0.42 |
| Bangkok | 1689.49 | 1693.94 | -0.26 |
| Manila | 7598.64 | 7638.71 | -0.52 |
| Jakarta | 5851.465 | 5776.095 | 1.30 |
| Kuala Lumpur | 1799.17 | 1798.57 | 0.03 |
| Ho Chi Minh | 968.9 | 958.19 | 1.12 |
Change on year
| | | | |
| --- | --- | --- | --- |
| Market | Current | End 2017 | % move |
| Singapore | 3134.39 | 3402.92 | -7.89 |
| Bangkok | 1689.49 | 1753.71 | -3.66 |
| Manila | 7598.64 | 8558.42 | -11.21 |
| Jakarta | 5851.465 | 6355.654 | -7.93 |
| Kuala Lumpur | 1799.17 | 1796.81 | 0.13 |
| Ho Chi Minh | 968.9 | 984.24 | -1.56 |