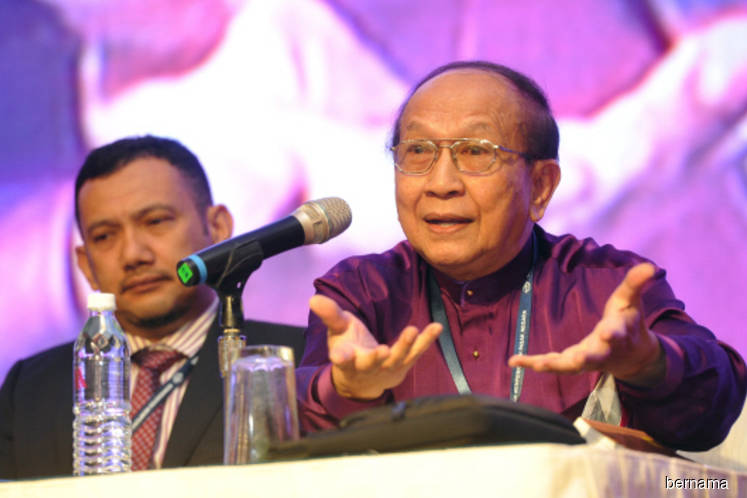 KUALA LUMPUR (Sept 6): The appointment of the president of the International Islamic University Malaysia (UIAM) must be recommended by the government in accordance with the university's constitution, said its former president, Tan Sri Dr Rais Yatim.
He said Prime Minister Tun Dr Mahathir Mohamad or the Cabinet should name the individual who is eligible for the position to avoid any contravention of  Article 25 and 26 on the appointment of the rector and president as stated in UIAM's constitution.
"The Government must nominate someone, then it wont be a big problem," he said when contacted here today.
Rais was commenting on the appointment of Education Minister who is also Simpang Renggam MP Dr Maszlee Malik as UIAM president which have drawn a lot of polemic.
In its manifesto in the 14th General Election, Pakatan Harapan had promised to bring back academic freedom to tertiary institutions.
Rais also said Maszlee should rethink his appointment as it affected the credibility and image of the PH government because as Education Minister, he must be fair to other tertiary institutions in the country and not focus only on one university.