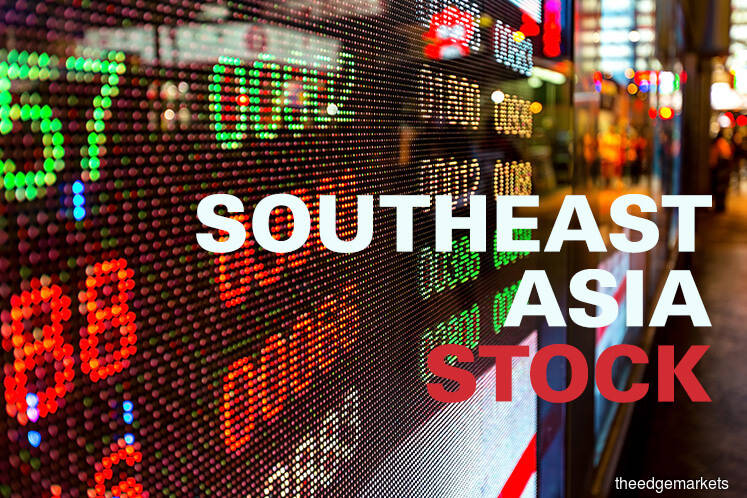 BENGALURU (Sept 5): Indonesian stocks plunged on Wednesday and the rupiah held near a 20-year low as fears of contagion from Argentina and South Africa hurt emerging markets, while Philippine shares slumped as the annual inflation rate hit its highest in nearly a decade in August.
Indonesian shares closed 3.8% lower, their steepest one-day percentage drop since November 2016, after sinking as much as 4.8% earlier in the session.
"If you take a look at the current account balance of Indonesia, this is where investors are a little bit concerned. Indonesia's current account balance was at negative 3% of total GDP (in the second quarter)," said Taye Shim, head of research at Mirae Asset Sekuritas.
"There is a structural deficit in the income balance, meaning more and more Indonesian households, but mostly corporates borrow money outside and that's causing the current account balance to go further negative."
Indonesian regulator Financial Services Authority (OJK) has intensified monitoring of foreign exchange trading to make sure it is based on real transactions, it said on Wednesday.
Financials and consumer staples stocks dragged down the Jakarta index to a two-month closing low.
The country's top lender Bank Central Asia fell 3%, while Consumer products maker Unilever Indonesia declined 5.4%.
"President Trump is at the centre of this turmoil and the upcoming trade dispute between the US and China is causing much concerns in the investment community, especially in the emerging market space," Shim added.
The index of the country's 45 most liquid stocks was down over 4%.
Emerging markets have been pressured by rising US interest rates and worsening Sino-US trade relations, while economic woes in Turkey, Argentina and South Africa have exacerbated market jitters.
The South African rand joined the Turkish lira and Argentine peso in a relentless sell-off, falling 1.5% and adding to the previous day's 3% slump. South Africa entered recession in the second quarter for the first time since 2009, data showed on Tuesday.
Philippine shares fell 1.6% to their lowest close in two weeks, dragged down by financials and real estate stocks. BDO Unibank dropped over 5% while SM Prime Holdings shed 2.5%.
The country reported a steep rise in its annual inflation for August, its highest rate in nearly a decade, exceeding expectations and raising the chances of a fourth interest rate hike this year.
The central bank will weigh the need for further monetary policy action, Governor Nestor Espenilla said.
Singapore closed 1.7% lower while Thai shares dropped 1.6%.
Malaysian shares dropped nearly 1% in their fifth straight session of losses. Financial services provider CIMB Group Holdings fell 3.8%.
The central bank on Wednesday held its key interest rate unchanged as expected, saying the economy should stay on a "steady" growth path but heightened trade tensions are contributing to "immediate term" downside risks.
SOUTHEAST ASIAN STOCK MARKETS
Change on the day
| | | | |
| --- | --- | --- | --- |
| Market | Current | Previous close | % move |
| Singapore | 3156.28 | 3210.51 | -1.69 |
| Bangkok | 1686.37 | 1714.41 | -1.64 |
| Manila | 7752.27 | 7881.82 | -1.64 |
| Jakarta | 5683.501 | 5905.301 | -3.76 |
| Kuala Lumpur | 1795.5 | 1812.76 | -0.95 |
| Ho Chi Minh | 968.44 | 975.94 | -0.77 |
Change on year
| | | | |
| --- | --- | --- | --- |
| Market | Current | End 2017 | % move |
| Singapore | 3156.28 | 3402.92 | -7.25 |
| Bangkok | 1686.37 | 1753.71 | -3.84 |
| Manila | 7752.27 | 6840.64 | 13.33 |
| Jakarta | 5683.501 | 6355.654 | -10.58 |
| Kuala Lumpur | 1795.5 | 1796.81 | -0.07 |
| Ho Chi Minh | 968.44 | 664.87 | 45.66 |