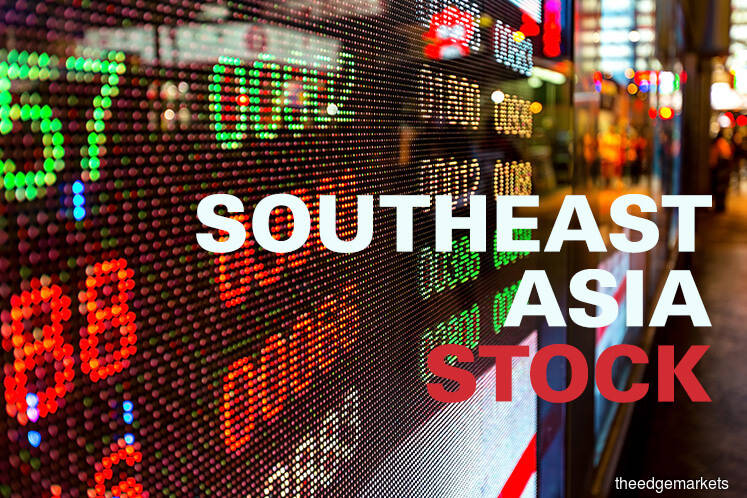 (Sept 4): Most Southeast Asian stock markets edged lower on Tuesday, in line with broader Asia, amid tensions around global trade and as emergency austerity measures in Argentina highlighted turbulence in emerging markets.
U.S. President Donald Trump gave fresh impetus to trade worries, when he said on Saturday there was no need to keep Canada in the North American Free Trade Agreement and warned Congress not to meddle with the trade talks or he would terminate the trilateral trade pact altogether.
Trump was also reported to have said he is ready to impose tariffs on an additional US$200 billion worth of imports from China, as soon as a public comment period on the plan ends on Thursday.
"Some investors were looking at the NAFTA renegotiation as a bellwether for how far the U.S. is willing to take its trade spat with China," Argonaut said in a note.
Growing turbulence in Argentina once again focused global attention on emerging markets. On Monday, Argentine President Mauricio Macri announced new taxes on exports and steep cuts to government spending in what he termed "emergency" measures to balance next year's budget.
MSCI's broadest index of Asia-Pacific shares outside Japan was down 0.7%.
In Southeast Asia, Indonesian shares slipped, dragged by telecom and material stocks. Telekomunikasi Indonesia fell as much as 1.2%, while consumer products maker Unilever Indonesia declined nearly 1%. 
Meanwhile, Finance Minister Sri Mulyani Indrawati said the country was bracing for prolonged pressure on the rupiah, amid souring emerging market sentiment.
The rupiah hit 14,825 per dollar on Monday, the weakest since the Asian Financial Crisis two decades ago, before closing at 14,810. It has lost nearly 9% this year.
An index of the country's 45 most liquid stocks was down 0.6%.
Malaysian shares declined for a fourth straight session, with telecom stocks leading the fall. Axiata Group and Digi.Com fell nearly 2% and 1% respectively. 
Singapore shares were largely flat, as losses in real estate stocks were offset by gains in consumer stocks. Property investor Hongkong Land Holdings fell 0.6%, while Golden Agri-Resources Ltd rose 1.7%. 
Philippines shares rose after four straight sessions of declines, led by gains in consumer discretionary and financial stocks. 
Fast-food restaurant operator Jollibee Foods climbed 1.1%, while Ayala Land added 0.8%.
The archipelago is due to report August inflation data on Wednesday. The central bank said on Friday annual inflation in August was likely to hit around 5.9%, the highest in more than nine years.    
SOUTHEAST ASIAN STOCK MARKETS: AS AT 0334GMT
Change on the day
| | | | |
| --- | --- | --- | --- |
| Market | Current | Previous close | Pct Move |
| Singapore | 3205.15 | 3207.2 | -0.06 |
| Bangkok | 1718.08 | 1721.21 | -0.18 |
| Manila | 7858.46 | 7832.22 | 0.34 |
| Jakarta | 5939.55 | 5967.579 | -0.47 |
| Kuala Lumpur | 1812.02 | 1813.58 | -0.09 |
| Ho Chi Minh | 989.59 | 989.54 | 0.01 |
Change on year
| | | | |
| --- | --- | --- | --- |
| Market | Current | End 2017 | Pct Move |
| Singapore | 3205.15 | 3402.92 | -5.81 |
| Bangkok | 1718.08 | 1753.71 | -2.03 |
| Manila | 7858.46 | 8558.42 | -8.18 |
| Jakarta | 5939.55 | 6355.654 | -6.55 |
| Kuala Lumpur | 1812.02 | 1796.81 | 0.85 |
| Ho Chi Minh | 989.59 | 984.24 | 0.54 |