This article first appeared in The Edge Financial Daily, on August 27, 2018.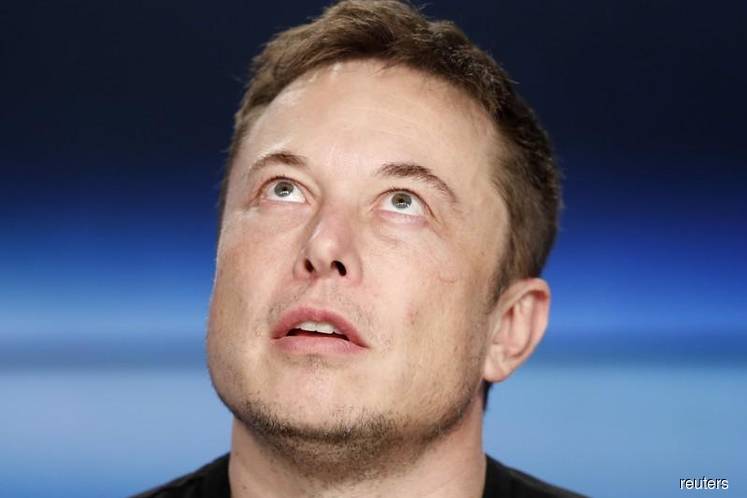 NEW YORK: So Tesla isn't going private after all. Chief executive Elon Musk has pulled the plug on taking the US$55 billion (RM226.05 billion) electric-car maker private, the company said last Friday. The abysmal handling of the half-baked idea capped Musk's long record of overpromising and underdelivering.
It's now clear that his Aug 7 tweet about taking Tesla off the public market at US$420 a share with "funding secured" was pie in the sky. He did not have the financing locked up, opening the door for the Securities and Exchange Commission to crawl all over the company.
The man who has spent chunks of the past few months living in the Tesla factory helping to ramp up production evidently had not considered how difficult it would be for both institutional and individual investors to keep a stake in a delisted enterprise — yet he assumed many of them would do so.
More basic considerations eluded him, too. The process, he wrote last Friday, "would be even more time-consuming and distracting than initially anticipated". It would have taken only a quick chat with a friendly Wall Street adviser to work that out. 
Even for a person of Musk's capabilities, he has taken on too much — and Tesla's board, packed with his family, friends and business associates, has allowed it.  
The consequences are now on display. Musk's judgment, epitomised by the buyout fiasco, looks increasingly faulty — just as Tesla needs cool heads to drive it to profitability. He and his board need a reality check. This kind of flip-flop makes his job harder to do — and should make it harder to keep. — Reuters