This article first appeared in The Edge Financial Daily, on August 24, 2018.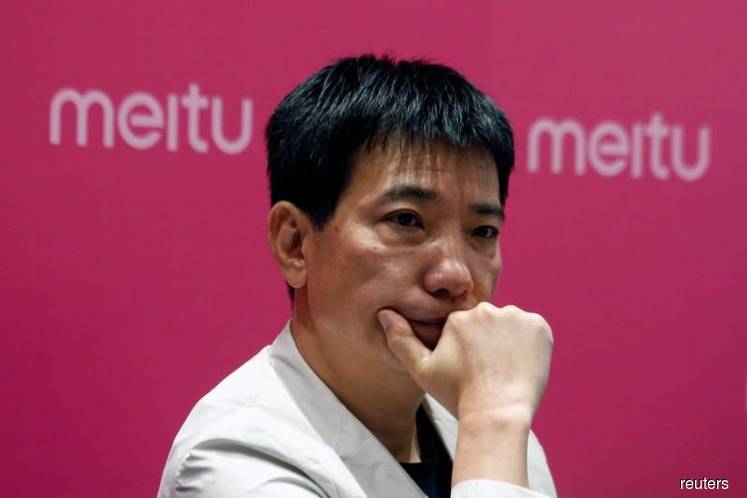 HONG KONG: A Chinese beauty application has just revealed an ugly technology reality. Meitu unveiled dismal first-half results, which lopped nearly a fifth off its US$2.9 billion (RM11.90 billion) market capitalisation.
A strategic makeover designed to focus more on social media offered little solace. Stiffer competition and regulatory crackdowns are taking their toll.
Meitu lost about US$19 million in the first six months of the year. Though that was narrower than a year ago, revenue slipped 6%.
Investors are accustomed to start-ups burning cash to acquire customers and secure their loyalty, but 66,000 — or 16% — of Meitu's monthly active users vanished between January and June. So, too, did some US$500 million of equity value on Wednesday, as the shares tumbled to less than half their 2016 initial public offering price.
Things are not pretty elsewhere either. Shares in US-based Snap are trading at less than US$12 apiece after going public at US$17 less than two years ago. In Hong Kong, Chinese technology companies, ranging from index heavyweight Tencent to recently listed China Literature, have run into sceptical headwinds, too.
As with many of its Chinese technology peers, Meitu's business model aggregates loosely related functions. It sells smartphones targeted at people obsessed with photographing themselves and makes a popular app that allows users to doctor selfies.
Neither segment has proven easy to defend from competitors. The hardware business, which supplies three-quarter of the company's revenue, is shrinking.
Meitu's solution is diversification. It invested in a plastic surgery website and is planning a new social media service intended to increase usage of its app, and attract more male users.
Neither idea is original, but means the company "will de-emphasise net profit generation" until it can implement the new strategy.
Tech investors typically have been patient about promises of future prosperity, especially if there is appreciable top line or customer growth. At Meitu, and increasingly at similar outfits, those features are no longer in the picture. — Reuters