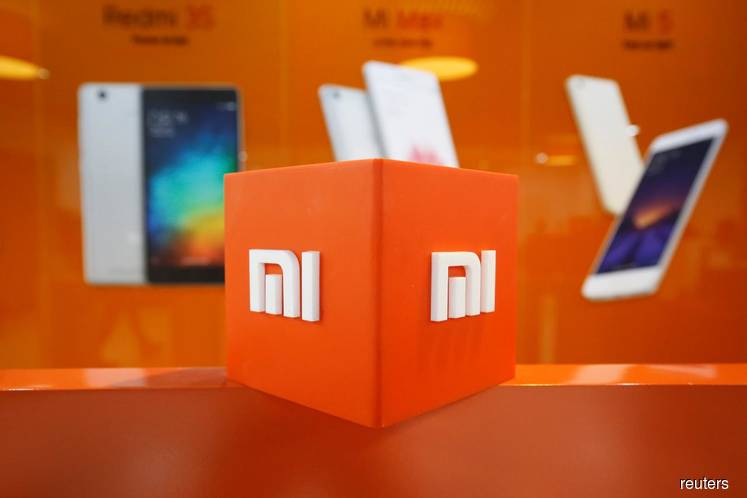 BEIJING/SINGAPORE (Aug 23): China's Xiaomi Inc impressed investors with a surge in quarterly revenue that was driven by robust demand for its cheap smartphones in emerging markets, sending the company's shares as much as 7.2% higher on Thursday.
Xiaomi, which toppled Samsung Electronics as the top smartphone seller in price-conscious India earlier this year, said on Wednesday in its first results as a public company that revenue from overseas markets for the quarter ended June 30 more than doubled from the year-ago period.
The results are likely to assuage some concerns about Xiaomi's ability to sustain its scorching pace of revenue growth, after a closely watched but disappointing initial public offering in June valued the company at almost half the US$100 billion that industry analysts had estimated.
"Xiaomi reported solid results, which surprised the market," Fubon Research analyst Dany Wu said in a broker note.
"The overseas market opportunity is massive, which provides huge growth potential for Xiaomi on both hardware and software. Despite the margin decline, we think this is a compromise for rapid expansion in its overall product lines," he said.
The company's gross margins in the second quarter dropped 2 percentage points to 12.5% as steady profits at its internet services business failed to offset declines in its hardware businesses, that includes smartphones and internet-connected devices such as smart TVs and electric scooters.
Xiaomi, which generates the bulk of its revenue from smartphones, has kept its prices low to grow rapidly in developing markets where it is taking on Samsung and Apple Inc.
It also wants to be seen as an internet-based firm and hopes that its smartphones will drive traffic to its own app store in the longer term to boost its software-driven business and advertising on its platform.
Still, some investors have remained skeptical: they have limited gains in Xiaomi's stock since it priced its IPO at HK$17 (US$2.17). On Thursday, shares rose to HK$18.96, later narrowing the gains to trade up 2%.
While the company shipped 32 million smartphones in the quarter — up 44% from the year-ago period — shipment growth rate slowed sharply from the 117% recorded in the first quarter.
Xiaomi's shares trade at 37 times forward 12-month earnings, well above Apple's 18 times and Samsung's six.
"We believe that the 2Q18 results did little to justify a valuation that already factors in generous premiums to global leaders," said Arun George, a technology analyst who publishes on independent research platform Smartkarma.
Bullish investors in Xiaomi believe that the company's primary asset is user traffic rather than devices, George said, noting that so far the company has been unable to show that it is poised to grow user traffic by increasing sales volume of its competitively priced products, particularly smartphones.
Xiaomi's revenue for the quarter rose to 45.24 billion yuan (US$6.58 billion) from 26.88 billion yuan. International revenue was 16.4 billion yuan, accounting for more than a third of total revenue.
It posted a net profit of 14.63 billion yuan for the period compared to a net loss of 11.97 billion yuan in the year-ago period.
(US$1 = 7.8494 Hong Kong dollars)
(US$1 = 6.8740 Chinese yuan renminbi)