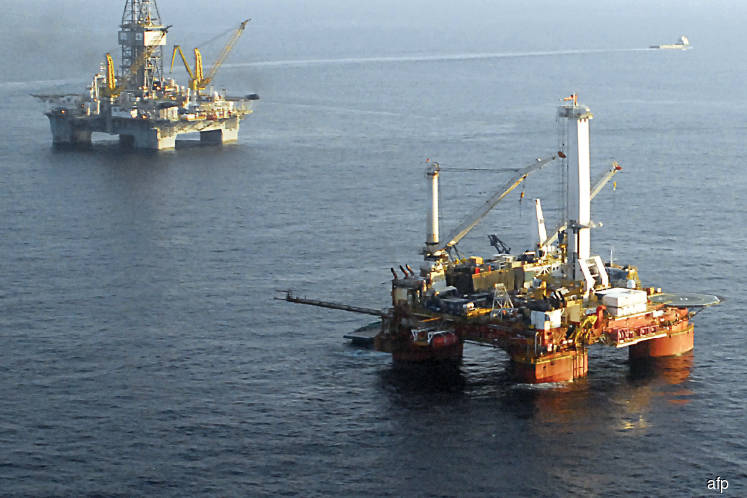 TOKYO (Aug 17): Oil prices dipped on Friday, with US crude heading for a seventh weekly decline amid increasing concerns about slowing global economic growth that could hit demand for petroleum products as inventories build.
Brent crude oil futures were down 9 cents at US$71.34 a barrel by 0649 GMT. US West Texas Intermediate (WTI) crude futures dropped 5 cents to US$65.41 a barrel.
Brent is heading for a 2% decline this week, a third consecutive weekly drop. WTI is on track for a seventh week of losses, with a fall of more than 3%.
Traders said the main drags on prices were the darkening economic outlook due to trade tensions between the United States and China, and weakening currencies in emerging economies that are weighing on growth and fuel consumption.
US investment bank Jefferies said on Friday there was an emerging "lack of demand" for crude oil and refined products.
Singaporean bank DBS said on Friday that Chinese data showed a "steady decline in activities" and that "the economy is facing added headwinds due to rising trade tensions with the US."
Also, just as demand seems to be slowing, supply may be rising, increasing the drag on markets.
US government data this week showed a large build in crude inventories, and production also rose.
"Investors remain cautious as Wednesday's surprise gain in US stockpiles remained fresh in their minds," ANZ bank said on Friday.
A weekly report on US drilling activity is due to be published later on Friday by energy services firm Baker Hughes.
IRAN SANCTIONS
Despite these bearish factors, analysts said prices were prevented from falling further because of US sanctions against Iran, which target the financial sector from August and will include petroleum exports from November.
"Iranian crude exports were still near 2 million barrels per day in July and will likely begin to fall dramatically in August with financial sanctions taking effect. With oil export sanctions now 3 months out, we expect exports to fall by more than 500,000 bpd by the end of 3Q," Jefferies said.
"We maintain our view that Brent prices will exceed US$80/bbl before the end of the year," the bank said.