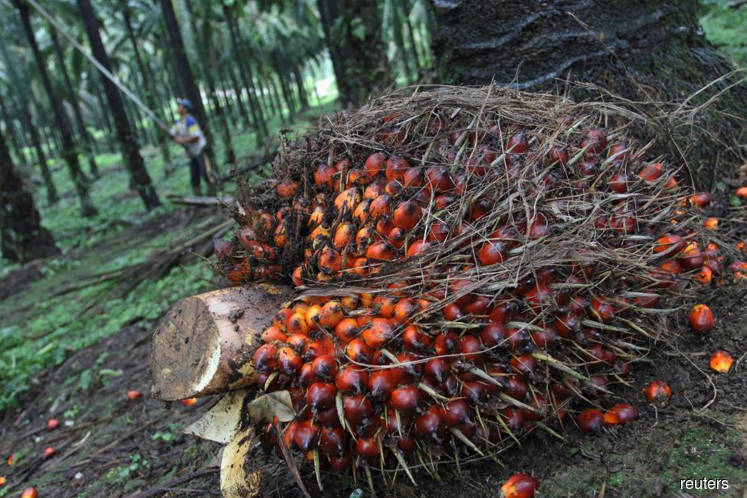 KUALA LUMPUR (Aug 16): Sliding emerging market currencies are ringing alarm bells among traders concerned that palm oil demand will weaken across the region from China to Iran, as reduced purchasing power cuts into imports into countries like Turkey and India.
With a plunging Turkish lira dragging down peer currencies, traders say they already see Indian buyers bargaining with key suppliers in Malaysia, the world's no. 2 producer, for lower prices. Importers also forecast fewer shipments to China and the Middle East this year.
Slowing demand will weigh on benchmark palm prices, currently already trading around two-year lows. The benchmark price for the oil used in everything from cosmetics to soap was down 0.4% at RM2,207 (US$538.29) a tonne on Thursday morning.
"Palm oil demand has been soft in 2018. One big reason has been the weakness of importer currencies," said edible oil analyst Dorab Mistry, citing the Indian rupee as an example.
"I do not think the palm market has appreciated how much edible (oil) demand we have lost in 2018."
Indian imports slumped 33% in July from last year as higher duties and a depreciating rupee — the worst-performing emerging market currency in Asia this year — made dollar-denominated imports more expensive.
Buying in August will further decline, said one Kuala Lumpur based-trader. Indian buyers have been asking for lower prices to offset the lower rupee, he said, leading sellers to reduce prices in hopes of capturing some demand.
"Malaysia is trying to compete by selling at lower prices," he said, speaking on condition of anonymity. "Sellers will do this as long as weakness in the Indian rupee is there."
Chinese buyers are also deferring contracts to September, when Malaysia's zero rate crude palm oil export duty will kick in and lower costs, said traders.
In key Middle Eastern markets, meanwhile, Turkey's annual palm imports will stagnate at 700,000 tonnes this year, according to the Malaysian Palm Oil Council's estimates. Iranian demand will decline 10% to 510,000 tonnes, also weakened by new US sanctions which took effect last week.
A trader dealing with the Middle East market said while Turkish buyers usually cover their dollar requirements for two months ahead, domestic palm prices will rise after that on the lira's depreciation and impact demand.
"The situation with Iran is more serious, as banks are backing out from working with their buyers," the trader said, speaking on condition of anonymity.
(US$1 = RM4.1000)