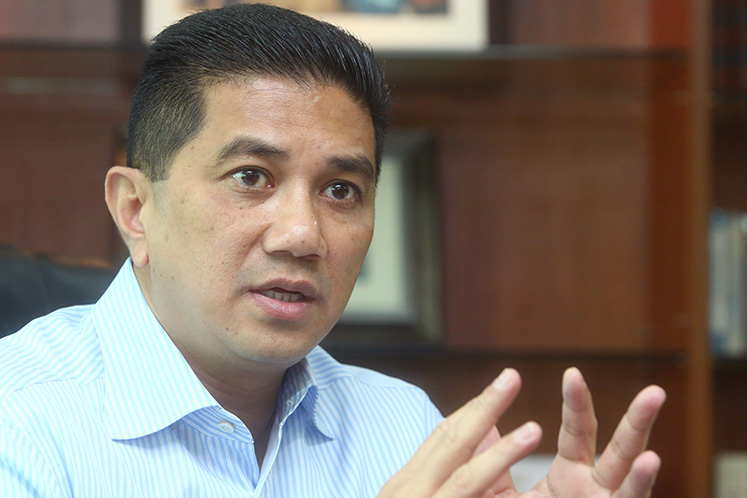 KUALA LUMPUR (Aug 14): The objective of the setting up of Majlis Amanah Rakyat (Mara) and its empowerment process will be discussed at the Congress on the Future of Bumiputera and the Nation on Sept 1, said Economic Affairs Minister Datuk Seri Mohamed Azmin Ali.
He said the functions of Mara, which has been placed under the purview of his Ministry, would be enhanced in terms of Bumiputera economic structure, especially in equity ownership and entrepreneurship.
"The resolutions adopted by the congress will be taken into account in implementing and drafting new policies in the mid-term review (of the 11th Malaysia Plan) at year-end," he told the media after the winding-up session of the Supply (Reallocation of Appropriated Expenditure) Bill 2018 and the Motion on Development Expenditure Estimates (Reallocation of Appropriated Expenditure) 2018 at the Dewan Rakyat today.
Earlier, during the winding-up session, Mohamed Azmin gave an assurance that his ministry would ensure that the objectives of Mara establishment would continue to be pursued and strengthened to protect Bumiputera's interests.
He dismissed the notion that the agency would be broken up and its functions placed under several Ministries.
Mara was formed on March 1, 1966 under the Rural and National Development Ministry as an autonomous government agency under an Act of Parliament.