This article first appeared in The Edge Financial Daily, on August 8, 2018.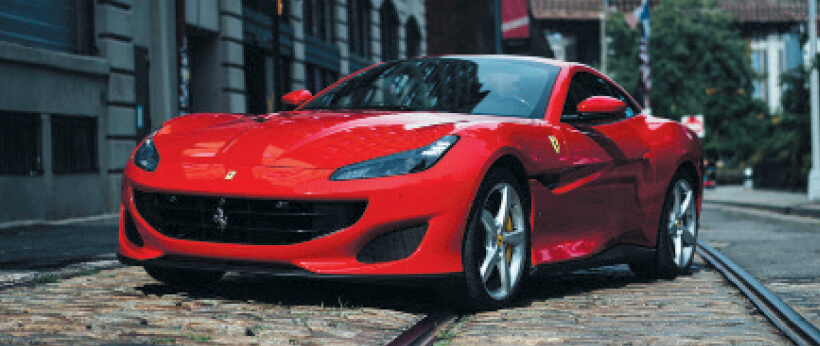 The Ferrari Portofino replaces the Ferrari California T.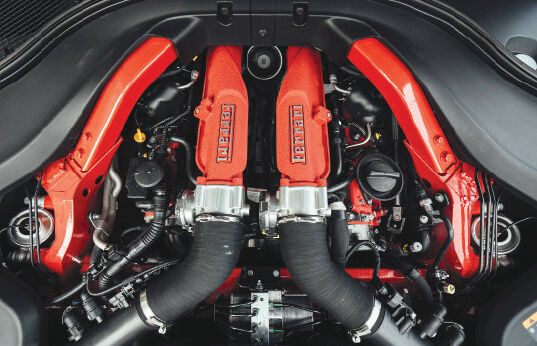 The car has a 3.9-litre V8 engine.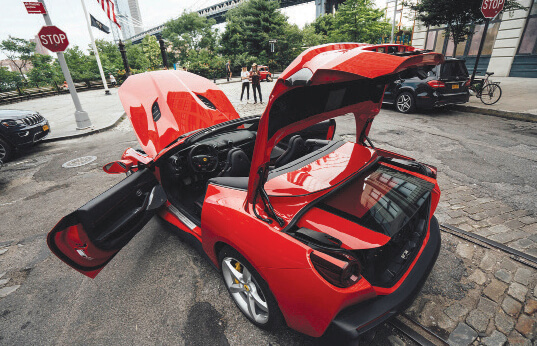 The Portofino's top folds down in less than 15 seconds.
THIS summer has been an emotional one for Ferrari and its devotees. Sergio Marchionne, the much-beloved Ferrari NV boss who boosted the brand's value by spinning it off from Fiat Chrysler Automobiles NV and doubled profit in just four years, died on July 25.
So I was glad to be able to drive the new Ferrari Portofino last week, one of the last production cars released under Marchionne's reign and a delightful example of what is best about the carmaker.
This car is neither the screaming 812 Superfast nor the sexy 488 Spider. It is the replacement to the humble California T, which debuted 10 years ago and has since become Ferrari's all-time bestseller. The California T was concocted as the gateway drug to Ferrari ownership, costing less and offering fewer horsepower than those of its siblings but still bearing the prancing pony seal. This witchery worked, too. Ferrari sold more than 11,000 units in a decade, and 70% of buyers were conquests from other brands.
I say the new Portofino represents what is best about Ferrari because it has achieved a delicate feat. It is punched up — what a buyer can expect from a "daily driver" while still delivering a thrill to the person behind the wheel — just without the normal back fatigue, frayed nerves, and numb eardrums that come from driving supercars.
How it drives
Chief among the improvements of the US$295,789 (RM1,206,819) Portofino that I drove is its svelte body, enhancing driving performance and overall aesthetics. (Pricing starts at US$214,533.)  
First, the driving. At 1,664 kg, the Portofino weighs 79.83 kg less than that of the California T. It is also 0.1 inch lower, 1.1 inches wider and 0.7 inch longer.
Those changes allow the updated twin-turbo V8 to maximise its 591 brake horsepower and 561 pound-feet of torque. Portofino simply feels [and is] much faster to drive than the California T.
It was punchier on the gas, stiffer through the body, and more fluid at the steering wheel as I whipped around corners and navigated traffic. There was even a rare traffic infraction last week, which speaks to its prowess and seduction.
Imagine honest disbelief — "We were going that fast, officer?!" — after a foot only lightly pressed the gas pedal. (Sadly, the cop did not believe our disbelief.)
Zero to 60 miles per hour (mph) in 3.2 seconds; more interestingly, 0 to 124 mph in just over 10 seconds. The top speed is 198 mph.
These numbers are astounding considering they are achieved by what is supposed to be a day-to-day vehicle; fifteen years ago, they would have been top of the line for a luxury brand.  
The body control in the Portofino is exceptional, especially considering it is a physics-challenging, grand tourer 2+2 hardtop convertible. (Physics-challenging because it is always weird when you take a great car and lop off the top.) It is far sharper and more balanced in handling than the California T and so quiet in the cabin, it is easy to forget the top can drop. Most people I had around the car during the week I tested it did not realise it was a convertible until I put down the roof.
The top lowers in less than 15 seconds, folding into itself with the crispness of an envelope. The space in the trunk is minimal, as with every convertible, but still big enough to hold two weekender-size duffel bags or a large carry-on case and backpack.
How it looks
As for how the Portofino looks, at first glance it seems somehow grittier than the California T. Commenters on my Instagram account even saw shades of a Viper or a Corvette in the chiselled nose with its two nostril vents and triangular sides. I don't disagree — there is something early '90s about the car, and I like it.
Although slightly lower to the ground than the California T, Portofino is still noticeably higher than other sports cars from McLaren and Lamborghini, making it immeasurably less stressful to park. Even millimetres make a difference between busting a front splitter on a curb or incline as you pull out. Chalk this up as another win for Ferrari when it comes to versatile drivability.
Inside, the entire infotainment system has been improved, most notably by a high-definition, 10.2-inch central command screen with Apple CarPlay, voice command functionality, and bright front- and rear-parking cameras. The climate, audio and navigation systems on the touchscreen are straightforward and quick to use — imagine that for an Italian brand.
The cockpit in the one I drove was trimmed in discrete red stitching and finished in black leather, with virtually no carbon fibre in sight. It was a welcome respite from what is seemed lately like an arms race among sports car brands to make the gaudiest, most vulgar interior possible. The overall feeling inside was one of thoughtfulness and a lack of fuss. Even the air conditioning is 25% faster than the California T and 50% quieter.
The two rear seats (yes, they are there) are usable if you sit sideways. Perhaps more practically, they fold down and provide a great shelf for bags and coats. There is apparently only one cup holder — this in the centre console of the car. It would have been nice to have two, although maybe that is pushing this whole "usability" thing too far. This is a Ferrari, after all. And who can argue with that?
I am betting Portofino will be the brand's next bestseller. — Bloomberg