This article first appeared in The Edge Financial Daily, on August 7, 2018.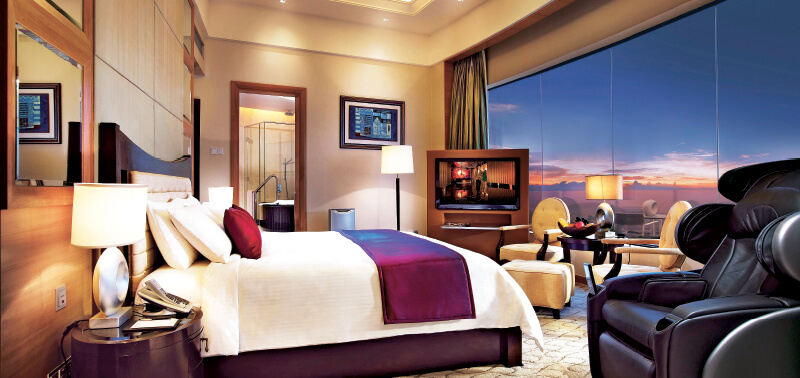 A view of Genting Grand's Royal Suite.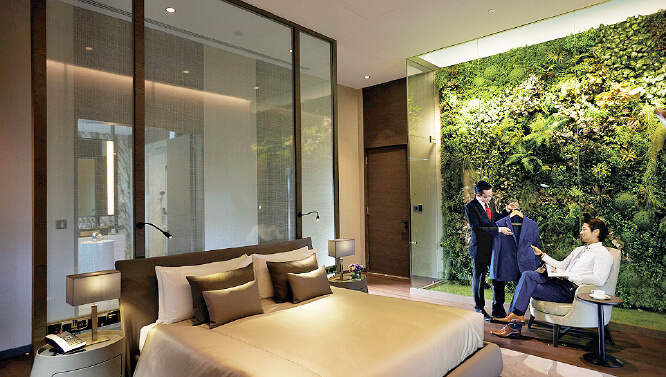 A penthouse of Maxims Hotel.
AS Kuala Lumpur debuts on the annual Forbes Travel Guide Star Ratings survey, Resorts World Genting (RWG) proved its excellence with two accolades in the 2018 list, out of only three Malaysian hotels were cited.
The flagship Genting Grand Hotel at RWG was honoured with a coveted four-star rating, the only Malaysian hotel to do so, while Maxims Hotel at RWG gained a "recommended" citation.
This is the first year the Forbes Travel Guide inspectors have surveyed Kuala Lumpur, adding three new Malaysian hotels to its list of 1,609 properties, which also includes Abu Dhabi, Amsterdam, Dubai, Madrid, Prague and Vienna for the first time.
Datuk Edward Holloway, senior vice-president of hotel operations at RWG, said: "We are of course extremely proud to be receiving these awards, especially being the only ones to be bestowed with this honour out of the best hotels in Malaysia.
"At both hotels, our team places a very high priority on the service ethos which is an intangible part of the property. They have the sheer persistence and passion to provide an unforgettable experience to our customers by placing importance on service.
"This definitely helps with driving our performance to constantly achieve higher standards."
Gerard Jerry Inzerillo, the chief executive officer of the Forbes Travel Guide, who stressed on the difficulty of achieving a four-star status which requires an extra level of complexity and dedication, said: "Genting Grand and Maxims were both selected for their high-quality products and expected strong service levels. Resorts World is a well-known luxury brand to Forbes Travel Guide consumers.
"While the complex has several types of accommodations for visitors to choose from, these two in particular offer an extra-high calibre of exclusive guest experience. Located 45 minutes outside of Kuala Lumpur, the destination is well located with some of the finest entertainment and amenities right at your doorstep."
On Genting Grand at RWG, the Forbes Travel Guide called it a "luxury retreat outside of Kuala Lumpur", praising it for its "plush accommodations, gorgeous views and friendly staff", concluding that Genting Grand "hits the jackpot for a restful retreat".
High praise was also given to the M Spa — where "Asian-inspired therapies like the Cleopatra's Secret Spa Treatment and The Ancient-Thai Yoga Massage" are a treat — and dining options at the "chic and stylish"' L'TITUDE lounge and "luxurious" The Olive.
Genting Grand received a four-star rating, which required an average score of 80% to 89% from the Forbes Travel Guide inspectors.  
Maxims Hotel received a "recommended" accreditation, requiring an average score of 70% to 79%.
Forbes Travel Guide inspectors opined that "if Resorts World Genting were to be considered an out-of-this-world vacationing experience ... Maxim's Genting might be its brightest star".
Calling it the resort's "most exclusive address", the inspectors were particularly impressed by the VIP suites on the 15th to 17th floors, conceptualised by Malaysian design firm DesignStream, and the trio of swanky apartments on the 18th floor with their lush vertical gardens, art, designer furniture and sophisticated interiors.
The e18hteen restaurant, adjoining the sleek indoor swimming pool, also enthralled inspectors.
The Forbes Travel Guide Star Ratings list is considered one of the foremost authorities of the world's finest luxury hotels, spas and restaurants.
Scored using a proprietary algorithm that weighs service at 75% and quality of the property at 25%, the Star Ratings guide follows exacting standards that focus on graciousness, thoughtfulness and a sense of personalised service to craft a list of five-star, four-star and recommended sites.
This also includes the design of a hotel, elements of luxury in the room, location, room service and the calibre of the restaurants.
The Forbes Travel Guide Star Ratings is released annually in the first quarter of every year. Genting Grand is the only hotel out of the 513 hotels in Malaysia that is awarded four-star status by Forbes, while Maxims Hotel is one of two hotels accredited in Malaysia. There has been no five-star status awarded to any hotel in Malaysia so far. For more information, visit https://www.forbestravelguide.com