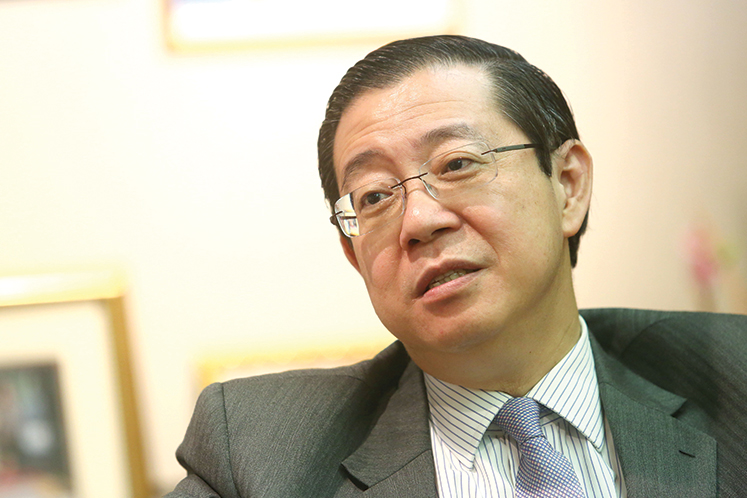 KUALA LUMPUR (July 31): The Federal Government, led by Pakatan Harapan (PH), is forced to pay the outstanding government guaranteed debts of RM102.1 billion, which is part of debt guarantees totalling RM238.2 billion to finance projects implemented by the previous Government in off-budget allocations, although they are still not classified under the default category.
Finance Minister Lim Guan Eng said the balance of RM136.1 billion guaranteed by the Government could be paid by the related agencies or companies on their own without any payment from the Federal Government.
Under the committed contingent liabilities borne by the Government, the amount is RM199.1 billion at the end of 2017, which also included payment to Pembinaan PFI Sdn Bhd (RM50.2 billion), Pembinaan BLT Sdn Bhd (RM8.5 billion) and 1Malaysia Development Bhd (1MDB) debts worth RM38.3 billion.
Lim was winding up the debate on the motion of thanks for the Yang diPertuan Agong's royal address for his Ministry at the Dewan Rakyat sitting today.
During his winding up speech, Lim was interrupted by Ayer Hitam Member of Parliament Datuk Seri Dr Wee Ka Siong, which subsequently erupted into a war of words between the two of them for almost 15 minutes.
The situation became heated, and it was put to a stop when Deputy Speaker Nga Kor Ming intervened.
Wee questioned the national debt definition and whether it was based on the international definition or the International Monetary Fund definition.
"The national debt is said to be RM1.087 trillion and add the 1MDB debt, but the Prime Minister is still using RM1.087 trillion. If the honourable Minister can give the justification, which you did not include in your explanation, whether this (definition) is something new or whether it's the standard used by international bodies," Wee said.
Besides that, Lim also said that the loan procurement through Government guaranteed schemes was misused by the previous Government to prevent these loans from being classified as official government debt.
"For example, the Mass Rapid Transit (MRT) project is a Federal Government development spending. But the project spending is done by a government-linked company, however, the loan is guaranteed by the Federal Government.
"The previous Government considered this a smart move to hide the actual Federal Government debt because it enabled them to declare that the official debt value is far more lower than the actual figure, hence giving a false perception that the previous government practised prudent spending and was disciplined in controlling the debt and deficit level," he explained.
Lim's winding up speech and debate lasted 97 minutes.