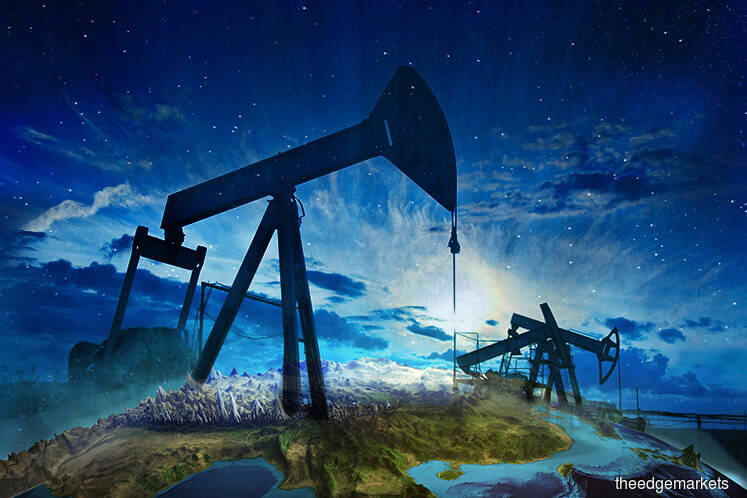 SINGAPORE (Oct 17): A risk premium has returned to oil markets, boosting global prices as escalating fighting in Iraq threatens supplies while political tensions loom between the United States and Iran.
After months of range-bound trading during which OPEC-led supply cuts supported crude prices but rising US output capped markets, prices have moved up significantly this month just as demand looks stronger than at any point in recent months, especially in China.
Despite some profit taking earlier on Tuesday, Brent crude futures were still at US$57.82 at 0511 GMT, 2.5% higher than last Friday's settlement — and almost a third above mid-year levels.
US West Texas Intermediate (WTI) crude futures were at US$51.78 per barrel, down slightly from their last settlement, but still some 2% higher than last Friday, and almost a quarter above mid-June levels.
The higher prices came as Iraqi government forces captured the major Kurdish-held oil city of Kirkuk on Monday, responding to a Kurdish independence referendum. There were also reports that Kurds had shut down some 350,000 barrels per day (bpd) of production from major fields Bai Hassan and Avana due to security concerns.
"In the case of Kurdistan, the 500,000 bpd Kirkuk oil field cluster is at risk with initial reports that 350,000 bpd has shut in, although this remains unclear," Goldman Sachs said on Tuesday.
The escalating fighting in Iraq has spooked markets as it adds to rising tensions between the United States and Iran. Last Friday US President Donald Trump refused to certify Iran's compliance over a nuclear deal, leaving Congress 60 days to decide further action against Tehran.
During the previous round of sanctions against Iran, some 1 million bpd of oil was cut from global markets.
"If they are (new sanctions), we expect that several hundred thousand barrels of Iranian exports would be immediately at risk," Goldman said.
"These issues (Iraq and Iran) remind us oil and geopolitics are very much inter-linked and it will remain so...oil security remains a critical issue for all the countries," Fatih Birol, the executive director of the International Energy Agency (IEA) told Reuters on Tuesday.
With ongoing supply cuts led by the Organization of the Petroleum Exporting Countries (OPEC) further tightening the market, analysts were revising upward their crude price forecasts for the rest of the year and into 2018.
Birol said that the rate of compliance by OPEC and its partners in their targeted cutting of around 1.8 million bpd between January this year and March 2018 was about 86%.
Because of a tightening market and rising risk, Bank of America Merrill Lynch said it was raising its oil price forecasts.
"We see Brent averaging US$54 this quarter and US$52.50 per barrel in 1H18, compared with our previous forecasts of US$50 and US$49.50 per barrel, respectively. We also adjust WTI to average US$49 this quarter, relative to our previous forecast of US$47 per barrel."
The US bank said it expected a sizeable deficit in 2017 of 230 thousand bpd, and that there was further upside potential to its outlook.