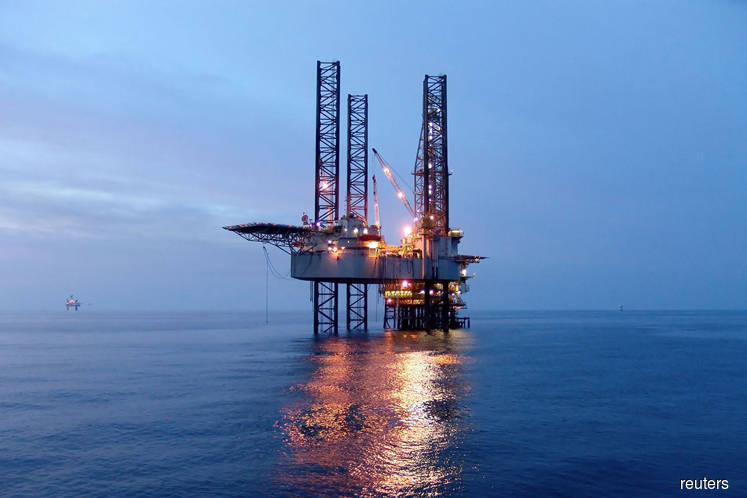 LONDON (Oct 13): A rebalancing of the global oil market is under way helped by supply curbs led by OPEC, although the chance of big further gains in prices looks unlikely in the next year or so as tighter supply may not last, top trading firms told Reuters.
The Organization of the Petroleum Exporting Countries and other countries led by Russia are curbing oil production by around 1.8 million barrels per day until March 2018 to get rid of a global surplus in crude and refined products.
Oil inventories in the industrialised world are coming down although they remain above the five-year average. Brent crude, after hitting a 12-year low near US$27 in January 2016 has rallied to US$57, but is still half its level of mid-2014.
"I think the market is on the right track. You can see the rebalancing starting to happen," the global head of oil at Glencore, Alex Beard, told the Reuters Global Commodities Summit taking place this week.
"But it's a gradual gradient, so I don't think we expect to see any explosive draw in stocks or a massive rally in flat prices."
Beard said he expected oil to "slowly appreciate" and Brent was likely towards the end of this year to trend towards US$60.
Marco Dunand, chief executive of trading firm Mercuria, said nearby prices could head closer to US$60 supported by lower stock levels, but the five-year forward price should be around US$50-US$55 as that's roughly the production cost for US shale producers.
"The fourth quarter should be globally in deficit," he said. "The price is going to maybe go closer to US$60 – the nearby price, but the deferred price (has) no particular reason to move."
He said he could see a scenario in which oil moves above US$60 in the next year in response to geopolitical events, but not for a sustained period.
"BORINGLY RANGE-BOUND"
The boss at Vitol, the world's largest trading house, also does not expect a large rally in prices either, telling the summit prices will remain "boringly range-bound" at US$50 to US$60 a barrel in the next year.
"We've had some significant stock draws globally this year and the situation looks much better than it did a year ago," Vitol's Ian Taylor said.
"The market is, while tighter and moving towards a much tighter stocks position, I'm not totally sure the market is convinced this is going to be a long-term thing."
The chief executive of trading firm Gunvor, Torbjorn Tornqvist, said OPEC could not "afford to let up" on its production cuts in the face of rising non-OPEC supply next year and also did not expect a big price jump.
Asked about his price projections for the next 12-18 months, Tornqvist said Brent could remain "more or less in the upper end of the US$50s" if "OPEC keeps some discipline" and demand grows by 1.5 million bpd, or around this year's rate.