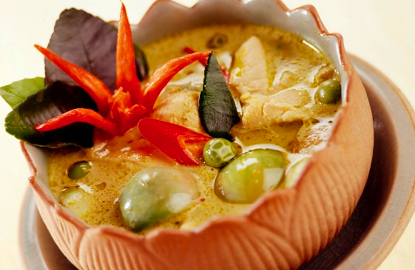 SINGAPORE (June 30): Katrina Group, the F&B group famous for its RENNthai and So Pho restaurants, has lodged its preliminary offer document in connection with its proposed initial public offering and listing on the Catalist board of the Singapore Exchange.
Founded in 1995, Katrina operates 32 restaurants in Singapore and two restaurants in the China under nine different F&B brands and concepts. These include Bali Thai, Streats, Honguo, Indobox, Muchos, Bayang and Hutong as of June 30.
Each of Katrina's brands serves cuisines of different ethnicity, namely Indonesian, Thai, Hong Kong, Yunnan, northern Chinese cuisine, Vietnamese and Mexican, catering to a wide spectrum of patrons and different market segments.
Of the group's nine brands, five are casual dining brands located in the heartlands of Singapore and four are contemporary upmarket brands located within Singapore's Central Business District. In addition, four of Katrina's brands – Bali Thai, Streats, So Pho and Indobox – are Halal-certified.
In FY2015, revenue rose 15.4% to $52.4 million from $45.4 million in FY2014 while earnings rose 30% to $4.3 million from $3.3 million. In FY2013, earnings came in at $3.7 million on the back of $40.7 million in revenue.
Led by CEO and executive chairman Alan Goh Keng Chian and Executive Director Madaline Catherine Tan Kim Wah, the group plans to launch its online food ordering and delivery system, grow its Halal restaurants, expand into new regional markets through alliances, acquisitions or joint ventures.
Hong Leong Finance is the sponsor, issue manager and placement agent of the proposed initial public offering and the listing.