This article first appeared in The Edge Financial Daily, on December 15, 2017.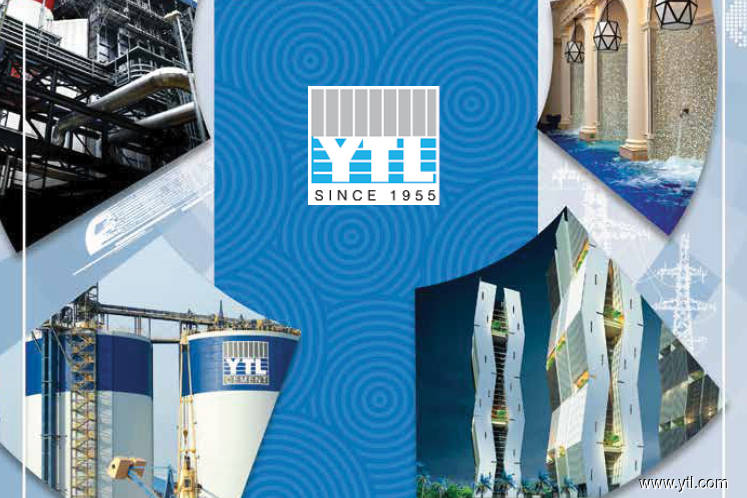 YTL Corp Bhd
(Dec 14, RM1.31)
Maintain add with an unchanged target price (TP) of RM1.48: Nikkei Markets reported that YTL Corp managing director Yeoh Sock Ping said at the group's annual general meeting that the company had secured a package from the RM8.9 billion Gemas-Johor Baru electrified double-tracking railway project. No further details were disclosed.
He also reiterated YTL's intention to participate in a tender for the Kuala Lumpur-Singapore high speed rail. However, its consortium members (local or foreign) were not disclosed. It is unclear whether it will tender for the project delivery partner or the Assets Co package.
The RM8.9 billion Gemas-JB electrified rail double-tracking project measures 191km in length and covers the southern region from the state of Negeri Sembilan to the state of Johor. The rail double-tracking is an extension of the RM12.5 billion, 329km Ipoh-Padang Besar northern double-tracking project that was completed in 2012.
The Gemas-JB project employs the engineering, procurement, construction and commissioning model and the China Railway Construction Co-China R ailway Engineering Co-China Communications Construction Co consortium is the main contractor. We expect two to three subcontract packages to be awarded to local players over the next three to six months. 
We estimate YTL's construction order book was valued at RM500 million at end-1QFY18 (first quarter of financial year 2018), with most of the works in hand being in-house property development jobs. Assuming that YTL secures 40%-70% of the Gemas-JB rail job, its order book will be boosted significantly by seven times to 12 times to between RM4.1 billion and RM6.7billion, equivalent to 7.1 times to 11.8 times of its FY17 construction revenue.
Assuming that YTL secures 40%-70% of the total RM8.9 billion contract value, a four-year construction period and 7% to 8% subcontracting net margins, we estimate that the Gemas-JB rail contract will enhance FY19 earnings per share (EPS) by 6% to 14% and FY20 EPS by 5% to 12%. Factoring that into our Revalued Net Asset Valuation (RNAV) will raise our TP by 3% to 5% to RM1.53-RM1.55 per share (unchanged 20% RNAV discount). — CIMB Research, Dec 13