This article first appeared in The Edge Malaysia Weekly, on November 13, 2017 - November 19, 2017.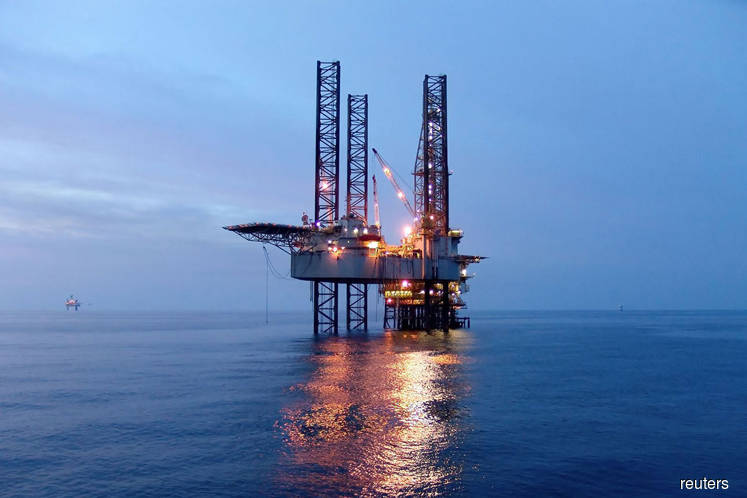 UP until a few years ago, any state looking to set up its own dedicated oil and gas outfit — and aiming for a larger share of oil revenue from production activities, or any similar plan — would have hit a brick wall in the form of Petroliam Nasional Bhd (Petronas). However, more recently, the situation has changed for various reasons.
In 2014, the Sabah government formed Sabah International Petroleum Sdn Bhd "as a special-purpose entity to support the state's continuous development in the oil and gas sector and to further strengthen the Sabah government's position in the oil and gas industry".
And now, there is Petroleum Sarawak Bhd (Petros), which will seek a larger share of oil revenue from production activities for Sarawak.
In August, at the formal incorporation of Petros, Sarawak Chief Minister Datuk Amar Abang Johari Tun Openg said, "We have to protect the state's interests in the oil and gas industry."
Sarawak has been requesting Putrajaya for 20% oil royalty, from the current 5%. However,  Abang Johari said in his winding-up speech at the 18th Sarawak legislative Assembly in May that the conditions for negotiations were unfavourable as oil prices were low.
"In such a situation, we have to manage this with care," he had said.
Sabah and Sarawak are the key reason why Barisan Nasional is still in power, and both play an important role for BN to be returned to power in the general election, which is likely to be held next year. So, the two states can afford to pressure the current administration.
In August, Terengganu Menteri Besar Datuk Seri Ahmad Razif Abdul Rahman established the Terengganu Petroleum Council, saying the move is to "help streamline our efforts to ensure oil and gas revenue is appropriately channelled to the state according to our rights".
The council would also "give us a firmer avenue to negotiate the award of contracts and joint ventures in a transparent manner with agencies like Petronas, for the benefit of Terengganu's people", the menteri besar added.
While Petronas has said very little, the reality is that the Petroleum Development Act 1974 gives it almost absolute powers.
Section 2 (1) of The Petroleum Development Act states that, "The entire ownership in, and the exclusive rights, powers, liberties and privileges of exploring, exploiting, winning and obtaining petroleum whether onshore or offshore of Malaysia shall be vested in a corporation" which refers to Petronas.
Section 2 (3) states that "the ownership and the exclusive rights, powers, liberties and privileges so vested shall be irrevocable and shall enure for the benefit of the corporation and its successor".
But, Petronas has kept silent.
There are many unanswered questions. For instance, will the state governments be able to afford the heavy capital expenditure required? Oil and gas ventures are very high risk. Will Petronas have to bail out the states in the event issues crop up?
Petronas spent RM14.9 billion on capex in 4Q2016, and RM50.4 billion in 2016. In 2017, the oil company is slated to spend RM60 billion on capex.
Can the states afford to undertake such capex or take such risks?
But then, the current model of Petronas undertaking the expenditure and capex and how the national oil firm awards the jobs to various players has also come under scrutiny.
There was a time when Petronas would not consider companies without a track record for any jobs. However, some industry sources have questioned the recent maintenance, construction and modification, or MCM, awards, suggesting a politically connected outfit without much of a track record was a beneficiary.
Others in the industry say Petronas has not kept its word.
In March last year, in email responses to The Edge, Petronas had said, "In light of the persistent low oil price environment, with no immediate signs of a recovery, it has become necessary for the Malaysian O&G service providers to lower their cost structure by being more cost-efficient and competitive.
"As such, Petronas views the consolidation of Malaysian oil and gas service providers as one of the key measures to enable the industry players to urgently step up their efforts towards addressing the issues and challenges today.
"Petronas will continue to engage with industry players and encourage them to consolidate, as dictated by the current market forces. Consolidation of the highly fragmented industry is becoming even more crucial now to elevate its capacity, resilience and competitiveness."
It cited the example of Norway, which has only about 700 oil and gas companies, compared with Malaysia's 3,700.
In January, Icon Offshore Bhd, controlled by Ekuiti Nasional Bhd (Ekuinas), attempted to merge with UMW Oil & Gas Corp Bhd and Orkim Sdn Bhd, but by May the deal had unravelled.
Since then, there has been no talk about consolidation.
Some oil and gas officials question if Petronas is too bottom-line-centric these days, under pressure to pay out generous dividends and, thus, paying less attention to its socio-economic duties.
For its six months ended June, Petronas posted after tax profit of RM17.35 billion from RM108.15 billion in revenue. In contrast to a year ago, when after tax profit more than doubled and revenue gained 15%.
However, Petronas is looking to pay RM16 billion in dividends to the federal government this year, up 23% from RM13 billion in 2016.
In the international arena, Petronas is regarded as a well-managed national oil corporation. It is among the Fortune 500's top most profitable oil companies.
It is apparent that Petronas' profitability is thanks to the lucrative production-sharing contracts with international oil majors, which gave it a profit margin as high as 40% at the peak of crude oil prices.
That aside, the success of the national oil firm is also attributed to the fact that it has been run independently with minimum interference in the past.
Will that remain intact moving forward?