This article first appeared in The Edge Financial Daily, on September 7, 2018.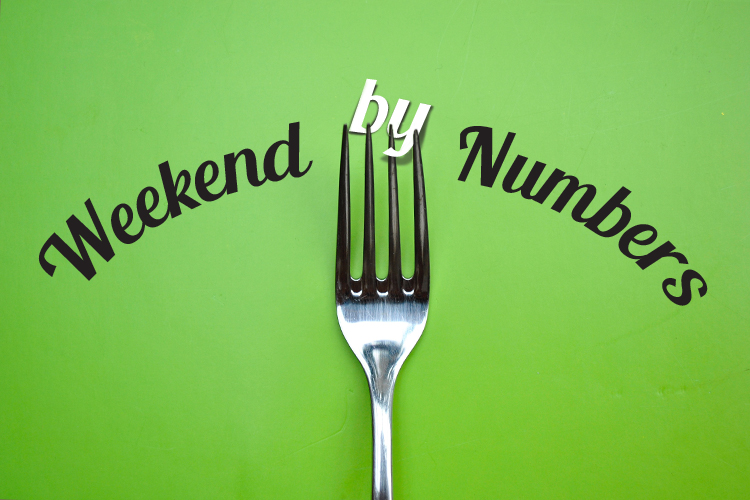 Your quick guide to rest and relaxation.
2 FASCINATING TALKS
Aspiring New Zealand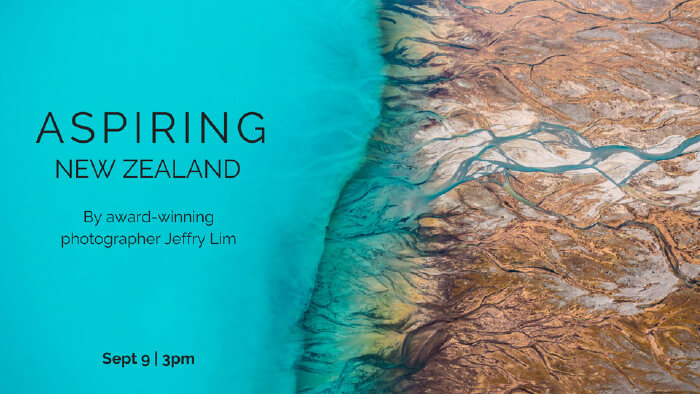 This Sunday, Lit Books invites photography fanatics to meet Jeffry Lim, a local award-winning photographer and producer of the book Aspiring New Zealand. Having taken and compiled 40 stunning images of New Zealand's landscapes in this project, Lim will share his experience of the process of putting it all together to create one final masterpiece. The book contains images of mountains, geographical terrains, aerial views and unique, rarely-before-seen topographies. Learn more about the International Photography Award-winning book at 3pm, at Lit Books, P-01-11 Tropicana Avenue, Tropicana Golf & Country Resort, Petaling Jaya. Call (03) 7886 6988 to learn more.
Ilham Conversations: Deeper Than Indigo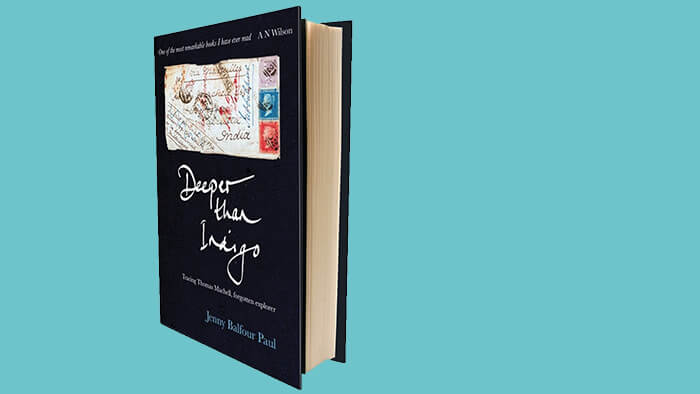 Lend your ears to writer, artist, curator and lecturer Jenny Balfour-Paul tomorrow night at Ilham Gallery. In her critically acclaimed book, Deeper Than Indigo, she demonstrates her world-leading authority on the tropical plant (indigo belongs to the pea family, and was formerly widely cultivated as a source of dark blue dye). A biography, memoir and reimagining of Thomas Machell, 19th century indigo planter and explorer's journeys, the writing of this book took Balfour-Paul to China, India and Bangladesh as she followed in his footsteps. The talk takes place tomorrow at 11am, at Ilham Gallery, Jalan Binjai, Kuala Lumpur.
1 RETELLING OF AN INSPIRING STORY
Fighting for our Home @ Merdeka State of Mind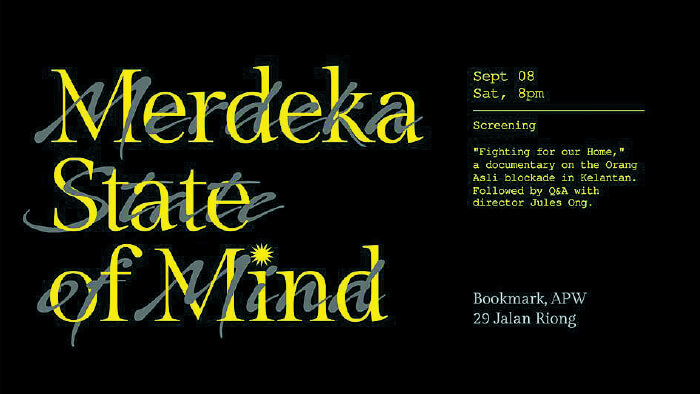 Fighting for our Home is a worthwhile documentary to see. It provides insight into the Orang Asli blockade protesting deforestation in their hunting site, burial ground and home, Gua Musang, Kelantan. Directed by Jules Ong and having first aired on Channel News Asia in their Get Real programme in 2017, the film is now being screened by Merdeka State of Mind, free of charge. Catch the screening, followed by a question-and-answer with Jules Ong, tomorrow at 8pm, at Art Printing Works (APW), 29, Jalan Riong, Bangsar, Kuala Lumpur. Visit the event's Facebook page for more information.
1 RESTAURANT, FASHIONED TO PERFECTION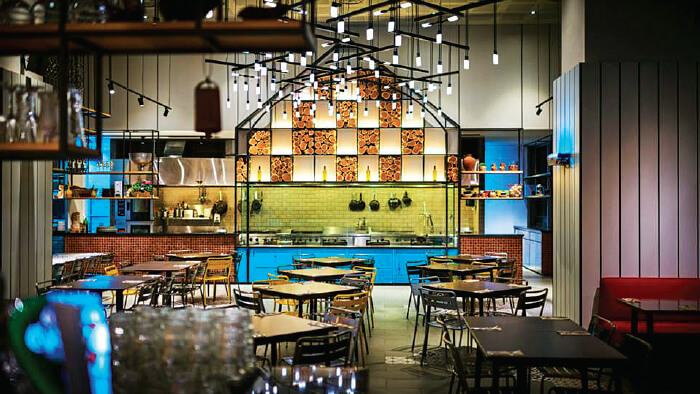 Impeccable flavours, sleek and sophisticated aesthetics and optimal service are just a few of the impressive qualities that Marta's Kitchen possesses. With the Spanish cuisine scene somewhat lacking in Kuala Lumpur, Marta's Kitchen delivers 110% on every expectation that first-time goers could possibly hold. Treat yourself, your friends and your family to an unforgettable meal of cocktails, paella, churros and beyond, that is sure to leave you wanting to come back for more. Marta's Kitchen is located at The Signature, 3, Jalan Sri Hartamas, 22, Desa Sri Hartamas, Kuala Lumpur. Call (03) 6411 0832 for more information.
4 WAYS TO MAKE YOUR HOUSE A HOME
BentukBentuk
Founded in 2016, BentukBentuk is a home décor store that sells an assortment of stunning, minimalist, hand-made products that are sure to be able to spruce up any room in the house. The indie-store has recently come out with their 2018 collection, featuring clay pieces designed with the idea of a balanced and healthy lifestyle in mind. The collection includes trays, jewellery organisers, lighting, tableware and more, finished with a unique pastel-coloured, marble look. BentukBentuk's retail consignment stores include Isetan @ Lot 10, Ilham Gallery, Ninth Gallery @ Publika and Naiise MY. Visit www.bentukbentuk.com.my or email [email protected] for more information.
Jaipur Rose by Designers Guild @ Janine Kuala Lumpur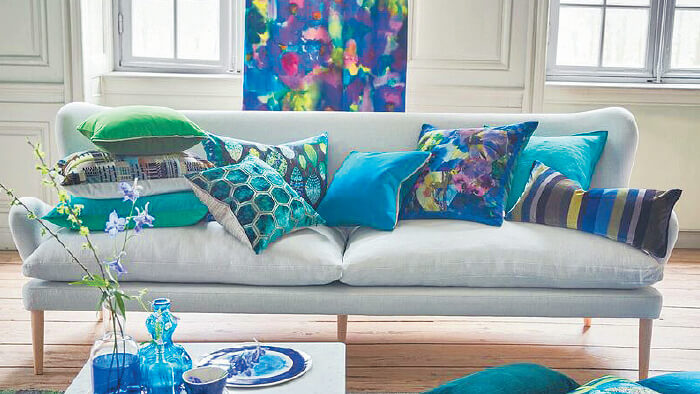 There is nothing quite as exciting as seeing a strong and powerful woman being honoured in a creative way. This is one of many reasons to check out Designers Guild's brand new Autumn/Winter collection, entitled Jaipur Rose. Exclusively available at Janine Kuala Lumpur, this collection is inspired by nineteenth century explorer Isabella Bird, who travelled the world over and shared mementos, writings and photographs of her voyages. Janine Kuala Lumpur showrooms can be found at both Great Eastern Mall and Bangsar Shopping Centre. Visit janine.com.my for more information. Alternatively, you can call (03) 4260 2743 or (03) 2094 9530 to learn more.
Spruce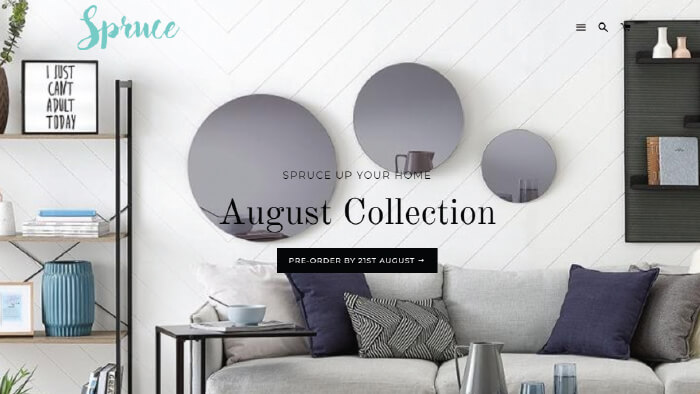 Spruce is an online store that handpicks and curates a pristine assortment of homewares and furnishings from all around the world, and delivers them to your doorstep. With products for every room in the house, including the bedroom, bathroom, kitchen, home office, storage and organisation as well as the kids' room, this platform ensures that it caters to the needs of anyone and everyone. Not only are these products pleasing to the eye, they are also very reasonably priced. Visit www.sprucemy.com to shop and for more information, or check out their Instagram, @spruce.my, to see some lifestyle shots of their products.
BoConcept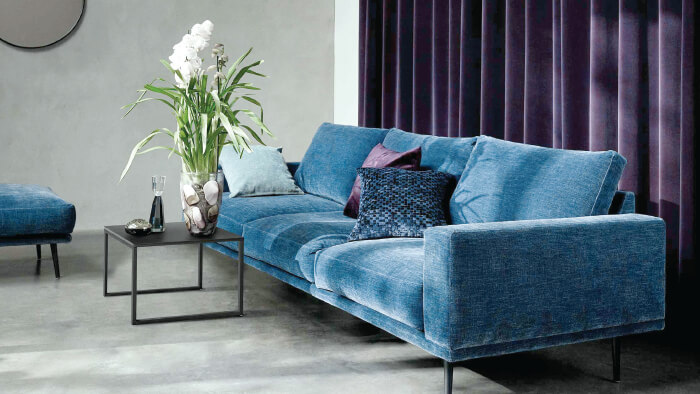 Season your home with BoConcept's stunning homeware. Offering sofas, chairs, tables, storage, beds and home décor, BoConcept is a premium retail lifestyle brand established in Denmark in 1952. Their contemporary pieces are sure to bring a touch of sophisticated modernity to your personal space, all with the promise of premium quality and reasonable pricing. BoConcept is located at Bangsar Shopping Centre, 112-115, 3rd Floor, 285 Jalan Maarof, Bukit Bandar Raya, Kuala Lumpur. Call (03) 2011 0178/ 0637 or log on to www.boconcept.com.my to learn more and see their collection.
2 PERFORMANCES BY EMPOWERING WOMEN
Melissa Indot @ Me, Myself and I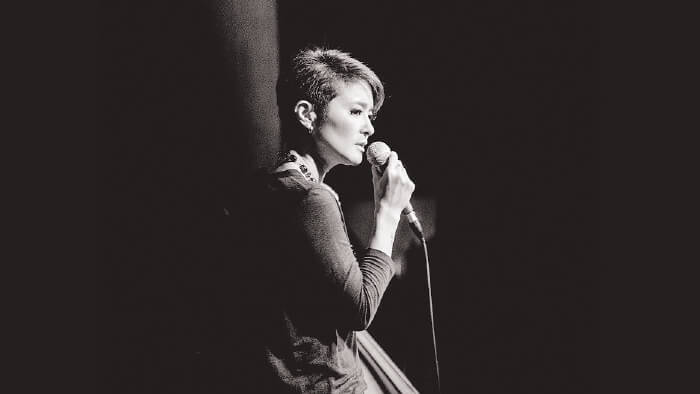 This weekend, Alexis Bistro Ampang invites one of the most reputable artistes in Malaysia to take their stage. Melissa Indot released her first single, You and Me, in 2013 and has since had a good few years becoming well acquainted with the industry. Her show promises to deliver faultless performances of both her original music, as well as popular hits by artistes including Ed Sheeran and Donna Summer. It takes place tonight and tomorrow night at 10, at Alexis Bistro Ampang, Great Eastern Mall, Jalan Ampang, Kuala Lumpur. Call (03) 4260 2288 for more information.
Spectrum: Layang-Layang — Yuan Leow Yunn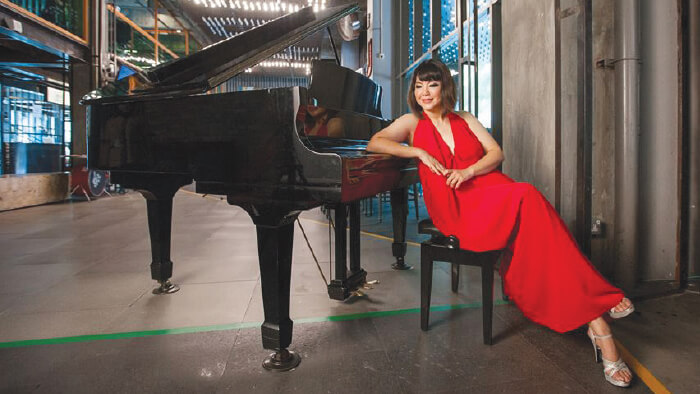 The muic of artiste Yuan Leow Yunn has, in the past, been likened to kites, and the joy that they bring. Hence, she is lending her talents to DiverseCity: Kuala Lumpur International Arts Festival 2018 with her show Layang-Layang — the Malay word for 'kites' — comprising her most successful works, including Malaysian folk, Chinese and Western music. Catch the performance today at 8pm, at the Damansara Performing Arts Centre, Empire Damansara, Jalan PJU8/8, Damansara Perdana, Petaling Jaya. Log on to www.diversecity.my to purchase tickets, priced at RM55, or for more information.