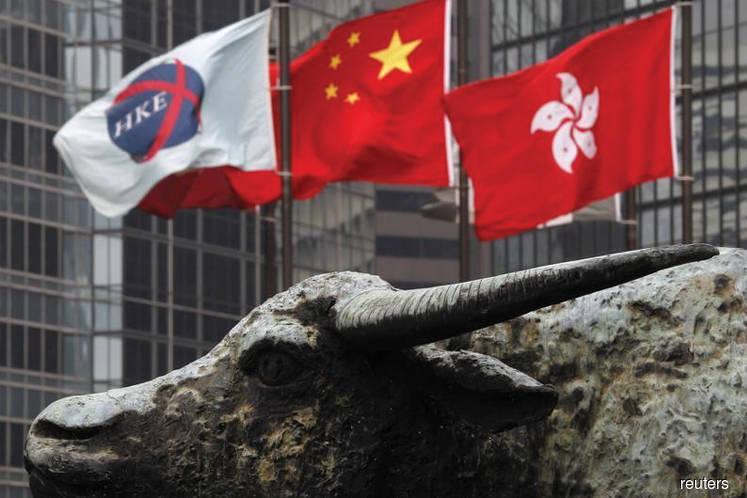 HONG KONG (Jan 17): A handful of Hong Kong-listed stocks suddenly plunged in afternoon trading, with Chinese property developers Jiayuan International Group Ltd and Sunshine 100 China Holdings Ltd sinking more than 70%.
Jiayuan has US$350 million in debt due to mature today, according to data compiled by Bloomberg. Rentian Technology Holdings Ltd tumbled as much as 83%, while Chiho Environmental Group Ltd lost a record 32%. The Hang Seng Composite Index was down 0.5%.
An external representative for Jiayuan said the company wouldn't immediately comment on the moves, while a spokesman for Hong Kong Exchanges & Clearing Ltd declined to comment. Sunshine 100 couldn't immediately be reached.
Gu Yunchang is a board member for both Jiayuan and Sunshine 100, as well as Cifi Holdings Group Co and Zhejiang Yasha Decoration Co, according to data compiled by Bloomberg. Cifi shares fell 3% in Hong Kong, while Zhejiang Yasha was down 0.8% in Shenzhen.
Hong Kong-based Jiayuan sold US$400 million of bonds in the fourth quarter, which mature in October 2020. Those securities fell 30 cents to a record low of 70 cents on the dollar as of 3:09pm Hong Kong time, according to Bloomberg-compiled prices.
The company held an extraordinary general meeting Tuesday that approved the allotment and issue of more than 50 million shares.