This article first appeared in The Edge Financial Daily, on July 4, 2018.
ANYONE who thinks creativity in mechanical watchmaking is dead is clearly not paying attention. There are more independent watchmakers every year trying to inject new ideas into the often conservative industry, some looking to the past for inspiration and others imagining what watchmaking can look like in a uniquely 21st-century context. Here are the independent watches from this year's new introductions that our editors found most exciting and interesting. Trust us, narrowing it down to just five was definitely difficult. — Bloomberg
---
This article was originally published on Hodinkee.
Krayon Everywhere Watch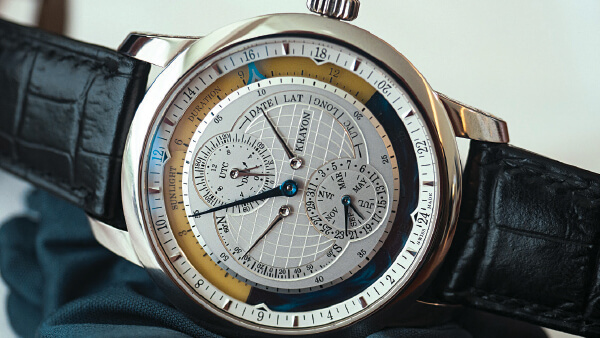 It is sometimes said there is nothing new under the sun, and sometimes there is a justification for saying so — certainly, in watchmaking, where virtually all modern watches are still using an escapement first invented in the mid 18th century, you can make that argument. The Krayon Everywhere watch is a pretty dramatic exception to that generalisation, however: it is the very first wristwatch with a sunrise/sunset complication that can be set to function accurately anywhere on earth. The sunrise/sunset complication's most dissatisfying aspect has, of course, always been watches with the complication only work for specific locations, but with the Everywhere watch you are free to roam. That it is a beautifully elegant, classically designed masterpiece of complicated watchmaking is icing on the cake. — by Jack Forster
From US$600,000 (RM2.43 million); krayon.ch
H Moser Endeavour Flying Hours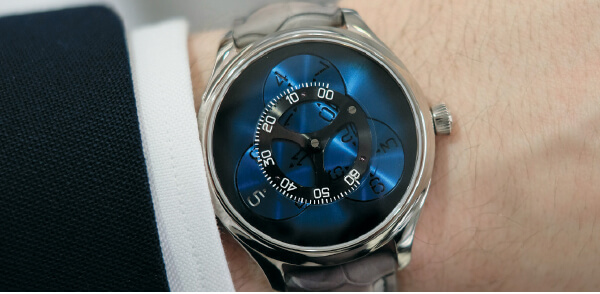 Typically known for their sleek and minimal designs, the H Moser Endeavour Flying Hours balances the brand's recognisable aesthetic with a literal spin on the idea of a "wandering hours" complication. Offering a wild trio of radial hour discs surrounding a central minutes disc that makes a 240-degree rotation for each hour, the Flying Hours shows the active hour measure via a white highlight for the active hour. At 42mm wide in white gold, this Moser shines with a lovely funky blue dial and it has stuck in my memory since January due to its distinctive and esoteric application of this complication. It is avant-garde but wearable, wild but legible, and I think it is an example of H Moser at their best. — by James Stacey
US$32,000 (RM129,600); h-moser.com
Romain Gauthier Insight Micro-Rotor Lady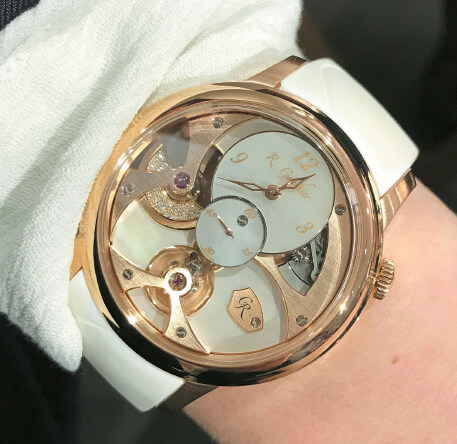 This year, Romain Gauthier came out with their first ever ladies' timepiece. Though the Insight Micro-Rotor itself is not new (it was introduced in 2017), this is a totally new take on that archetype. What I love about this watch, besides the micro-rotor (who doesn't love a good micro-rotor?), is that it manages to combine high horology (with insane finishing and attention to detail) with functionality. The ladies' version is available in 5N rose gold with mother-of-pearl dial and accents (with diamonds!), and while it might not be something I would personally wear, I think it is nice to see the independents jump on the ladies' watch bandwagon. — by Cara Barrett
US$89,000 (RM360,450); romaingauthier.com
Akrivia Chronomètre Contemporaine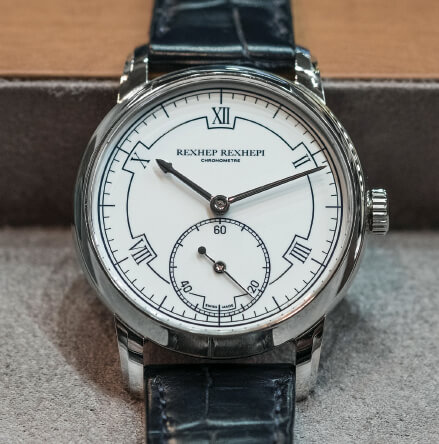 If this watch looks familiar, it is because I also called it out as my grail watch of Baselworld 2018. The reason I have selected it again here is, unusually, this is a watch that I have continued to think about consistently, long after the buzz of the fair has faded. For a brand typically associated with a more maximalist approach to create something so visually simple but technically impressive is exciting for me. It shows beyond the flashy things that might help sell watches to people looking to impress strangers, there is an appreciation for truly high-end watchmaking, requiring a bit of connoisseurship to understand it. This is a piece of serious watchmaking and one that only gets better the more time you spend with it. — by Stephen Pulvirent
58,000 Swiss francs (RM233,924.70); @akrivia
Ressence Type 2 e-Crown Concept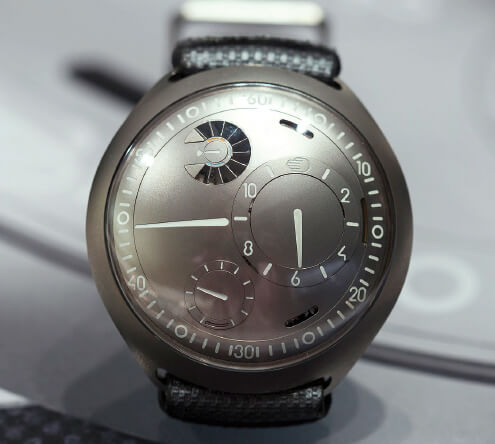 You can't buy a Ressence with e-Crown technology yet, but I thought this concept piece as the most interesting watch presented by an independent brand in 2018. The e-Crown acts as an electronic supplement to a mechanical movement — functioning, in effect, as a type of memory. If one were to let the mechanical watch wind all the way down and stop, he could set it back to the correct time via an app on his phone. The e-Crown mechanism itself can be powered up kinetically just like the automatic movement that runs the watch. Also, absent any movement by the wearer, the e-Crown will power itself up automatically using solar power when the battery dips below 50%. — by Jon Bues
Not for sale; ressencewatches.com