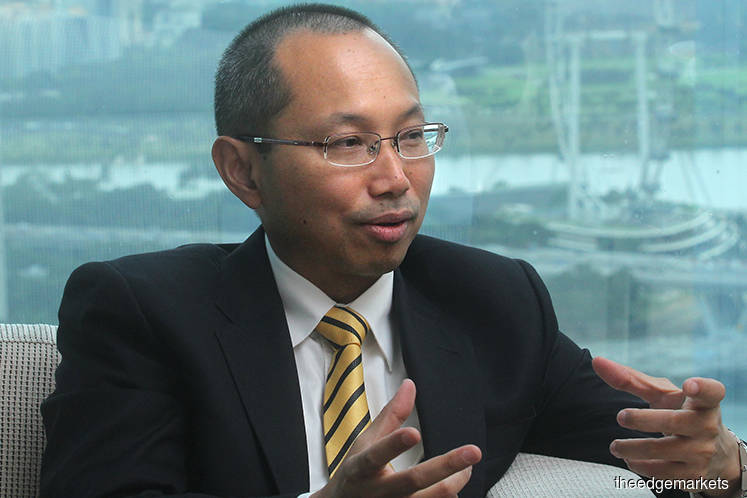 KUALA LUMPUR (Nov 30): Sime Darby Property Bhd's (SD Property) chairman Tan Sri Abdul Wahid Omar said the group will be looking for partners to develop its landbank, and it will also sell parcels to unlock value.
The group currently has approximately 20,763 acres of remaining developable landbank in Malaysia.
"SD Property has more than 20,000 acres of land in very strategic locations in Klang Valley and in parts of Iskandar, and on top of that we have options to acquire another 20,000 acres in future growth areas like the Malaysia Vision Valley and Iskandar Malaysia, and even in Penang.
"This is huge landbank that needs to be advantage of," said Wahid, the chairman of Permodalan Nasional Bhd who has initiated the demerger of Sime Darby group.
In his keynote address at the listing ceremony of SD Property, Sime Darby Plantation Bhd and Sime Darby Bhd this morning, Wahid said SD Property would be looking to monetize its landbank with three approaches.
"Firstly, for the landbank within our core development areas, we will develop it ourselves. Secondly, in areas where we do not have the necessary reach, we may partner with other parties that can add value.
"Thirdly, with such a huge landbank there's no way we can do developments simultaneously at one time, so there will be [parcels] we would look at monetizing so that it can [be] developed by other developers," he said.
Wahid added that SD Property will be starting its new journey as a listed pure play on a strong financial footing, with shareholders fund of RM9.65 billion and a low gearing level of 12%.
SD Property shares made its debut as a pure play on the Main Market of Bursa Malaysia at RM1.30 this morning, 20 sen or 13% lower against its listing reference price of RM1.50.
Commenting on soft debut, Wahid noted that real value creation for the group is not solely reflected by its share price performance today.
"Real value creation is not about today, it is about the future.
"We don't look at individual pricing of the entities, rather the combined pricing of the three entities... the opening price of the three entities [Sime Darby, SD Plantation and SD Property] combined is RM9.30, which is [a 4% increase from its combined reference price of RM8.94]," he said.
At 4pm, SD Property drifted lower to RM1.18 — down 21% against reference price of RM1.50 — with 42.5 million shares changing hands.