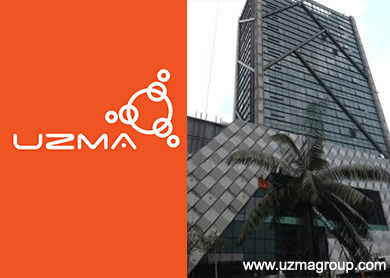 KUALA LUMPUR (Feb 6): Oil and gas service firm Uzma Bhd announced that its wholly-owned unit Uzma Engineering Sdn Bhd has received a three-year contract from Petronas Carigali Sdn Bhd to provide electric wirelines logging services.
An umbrella contract is normally awarded to a company that acts as an employer to agency contractors who work under a fixed term contract assignment.
Uzma said the contract to undertake cased hole logging services covers the whole country. It commenced on Dec 1, 2016 and will run till Dec 30, 2019, and comes with two extension options of one year each.
"The contract will not have material effect on the earnings and net asset of Uzma Group for the financial year ending Dec 31, 2017 until the specific work order is issued," Uzma said in a filing with Bursa Malaysia, adding that "upon issuance of specific work order, the company expects the contract to contribute positively to its future earnings."
Uzma chief executive officer Datuk Kamarul Redzuan Muhamad said the contract is proof of Petronas' commitment in developing local oil and gas players and turn the sector into competitive areas by providing business opportunities despite the economic downturn.
"This contract has further proven Petronas' commitment in the development of local oil & gas players such as Uzma into more competitive areas by providing business opportunities despite the economic downturn, thereby supporting the growth of Malaysia's oil and gas upstream services industry.
"This will enable Uzma's wireline division, better known as uzmaWIRELINE, to pursue potential collaboration with other international companies, which will further strengthen its presence in Malaysia; particularly for electric wireline logging services," added Kamarul Redzuan.
Listed on Bursa's Main Market since July 2008, Uzma is has over 600 staff and 300 active consultants.
Uzma's shares closed unchanged at RM1.70 today, giving the company a market capitalisation of RM485.86 million.