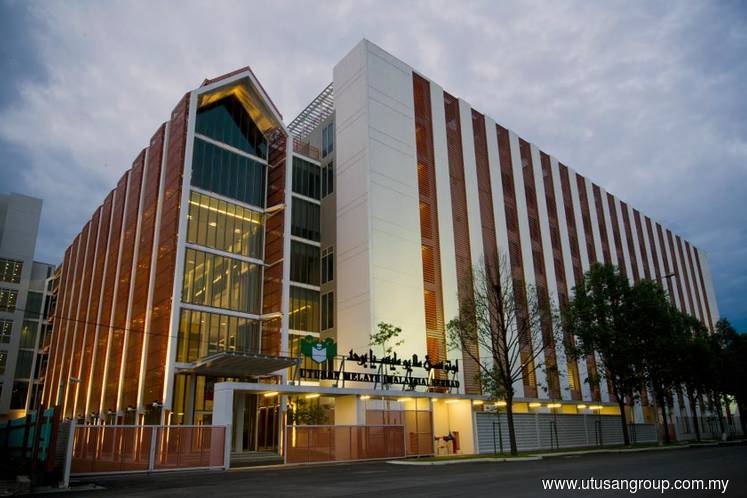 KUALA LUMPUR (Aug 30): Utusan Melayu (Malaysia) Bhd will have the Corporate Debt Restructuring Committee (CDRC), under the purview of Bank Negara Malaysia, mediate between the group and its respective financiers, it said in an announcement to the exchange today.
"Utusan wishes to announce that the company had received a letter dated Aug 30, 2018 issued by the Corporate Debt Restructuring Committee, under the purview of Bank Negara, approving the company's application for assistance to mediate between the company and its subsidiaries and its respective financiers," it said.
It added that this is part of Utusan's proactive effort in managing its debt exposure as its core businesses are still viable.
The approval from the CDRC is subject to three conditions. Firstly, Utusan is required to submit a proposed debt restructuring scheme (PDRS) within 60 days from the date of the CDRC approval letter.
Secondly, Utusan's admission is limited to 12 months or upon signing of a debt restructuring agreement, whichever is earlier.
Thirdly, the PDRS must comply with the CDRC's restructuring principles for Utusan to continue to remain under "the Standstill with the Lenders" classification.
Utusan added that notwithstanding the admission to CDRC, the group's operations remain as usual.
It was classified as a PN17 company on Aug 21, as it had failed to provide a solvency declaration to Bursa Malaysia after defaulting on its principal and profit payment to Maybank Islamic Bhd and Bank Muamalat Malaysia Bhd.
Utusan rose 2.5 sen or 16.67% to close at 17.5 sen today, while 299,200 shares were traded, giving it a market capitalisation of RM19.4 million.