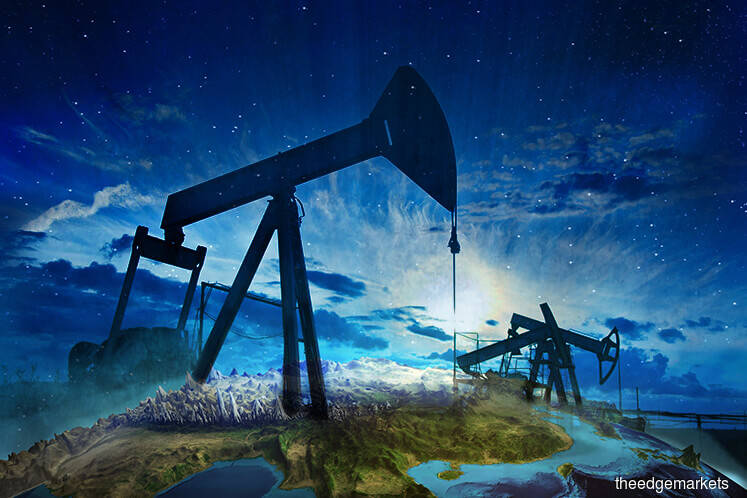 SINGAPORE (Oct 4): Oil prices eased on Wednesday, with US crude dipping below US$50 per barrel, pulled down by caution that a rally that lasted for most of the third quarter would not extend through the last three months of the year.
US West Texas Intermediate (WTI) crude oil futures were trading at US$50 per barrel at 0417 GMT, down 42 US cents, or 0.8%, from their last close. They fell below US$50 per barrel earlier in the session.
Brent crude futures, the international benchmark for oil prices, were down 38 US cents, or 0.7%, at US$55.62 a barrel.
Traders said the drops came over concerns that a third-quarter market rally that had lifted Brent to mid-2015 highs by late September had been overdone.
"Fundamentals may not yet be strong enough to support a continued rally, especially in growth-dependent commodities such as oil," said Ole Hansen, head of commodity strategy at Denmark's Saxo Bank in a quarterly outlook to investors.
Analysts say that a so-called market rebalancing is now well underway, meaning that demand is no longer undershooting available supply.
The re-balancing is a result of strong consumption and also due to efforts led by the Organization of the Petroleum Exporting Countries (OPEC) to cut output by around 1.8 million barrels per day (bpd) in 2017 and the first quarter of next year.
"Compliance with the OPEC production cuts was over 100% in August (meaning members produced less than their quotas, on average) and US oil inventories have been declining for several months now," said William O'Loughlin, investment analyst at Australia's Rivkin Securities.
But rising production in the United States, which is not participating in the deal to cut output, has prevented prices from climbing further.
US production hit 9.55 million bpd in late September, its highest level since July 2017 and not far off its 9.61 million bpd record from June 2015.
"The number of active drilling rigs in the US increased last week, highlighting the fact that higher oil prices will inevitably lead to more production from US shale. These factors have kept WTI oil in a relatively tight trading range for several months now," O'Loughlin wrote in a note to clients.
Drillers added six oil rigs looking for new production in the week to Sept 29, bringing the total count up to 750, according to energy services firm Baker Hughes.
Due largely to rising US output, Saxo Bank's Hansen said that "an extension of output curbs beyond March (2018) will be needed to ensure continued support for the oil market".