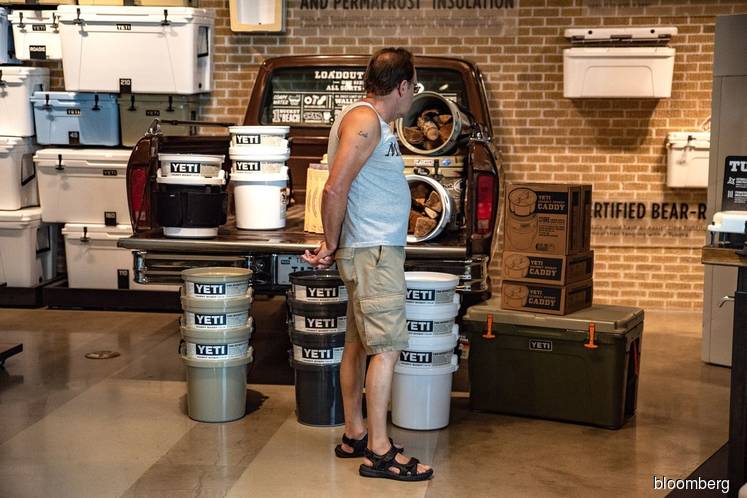 WASHINGTON (Oct 4): U.S. consumer sentiment advanced to a new 17-year high on record confidence among Republicans and broad improvement across economic, financial and purchasing moods, the Bloomberg Consumer Comfort Index showed Thursday.
Highlights of Consumer Comfort (Week Ended Sept 30)
Weekly index edged up to 61.6, highest since Dec 2000, from 61.2.
Gauge tracking views of economy advanced to a 17-year high of 65.6, from 64.6 measure of buying climate ticked up to an 18-year high of 53.6 from 53.5.
Key Takeaways
The fourth-straight improvement in confidence comes, amid signs that the world's largest economy continues to grow at a solid pace, with stocks hitting fresh records. Also helping underpin the more upbeat mood is one of the best job markets in a half century, with Labor Department figures due Friday forecast to show demand for workers pushed the jobless down to match the lowest since 1969.
Republicans are more upbeat before midterm elections next month that will determine control of Congress. Their confidence gauge rose to 82, the highest in data since 1990. The reading for Democrats ticked up to 49.8, while the level for independents dipped to 58.9.
Other Details
Rating of personal finances rose to eight-week high of 65.6 from 65.4.
Comfort for those making more than US$100,000 remains near a record, advancing to 81.8 from 78.9.
Sentiment among men advanced to 70.3, while the reading for women was little changed at 53.3.