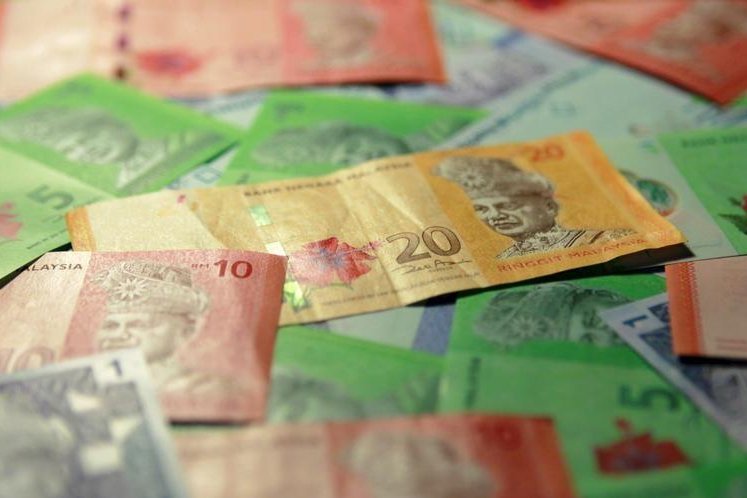 KUALA LUMPUR (Aug 16): Asean currencies have held up "generally well" against a strengthening US dollar as markets in general reacted to the Turkish Lira crisis, said SG-UOB Global Economics and Markets Research.
This was opposed to sharp selloffs seen in the BRATZ currencies (of Brazil, Russia, Argentina, Turkey, and South Africa), which have fared the worst among the emerging markets (EM) space so far in 2018, it said in a note today.
According to UOB, the discrepancies between the two groups of EM currencies lie in the fact that the two have contrasting fundamentals which may cushion Asean currencies against shocks.
UOB pointed to the Chinese yuan as being "in the driver seat" for Asean currencies. "Except for the Thai Baht, all key Asean currencies fell alongside the yuan in August.
"With the second wave of tariffs on US$16 billion of US and China products likely to go "live" next week, pressure on the yuan and Asean currencies will persist. A souring of US-China trade relations could imply a further front-loading of Asean currencies' weakness," it said.
"At the same time, absent a sudden one-off devaluation in yuan, the sharp selloffs that we witnessed in BRATZ are unlikely to be replicated in Asean currencies," it added.
Other factors include the fact that economic growth across Asean has outperformed that of BRATZ, said UOB.
"In the past several years of global recovery, BRATZ has underperformed at low single digit growth rate, and will be even more vulnerable as growth prospects become uncertain.
"In contrast, Asean economies are still at or near to above trend rates of growth compared to the last few years," it said.
It also pointed to inflation rates — which has run at "much higher pace" in BRATZ as opposed to Asean nations.
This is backed by the performance of central banks across Asean, which UOB said "have been able to hold off or pace their interest rate hikes in response to the US Federal Reserve's tightening stance".
Another factor that could influence currency decline, said UOB, could be a high current account deficit.
"Turkey leads as having the worst current account deficit of nearly 8% of GDP in 1Q18, and has been recording deterioration in the previous two years," it said. "This explains its vulnerability in the current selloff."
Other emerging markets that share similar trends include South Africa (current account deficit at 5% GDP), Indonesia (3% GDP) and India, it added. "Meanwhile Malaysia's current account recorded a surplus of 3% of GDP in 2017, versus current account deficit of 6% in 1997.
"Robust trade activity supported by stable oil prices should continue to support the current account position this year," it said.
Additionally, external debt as a percentage of GDP is also a factor, said UOB, pointing to Turkey's debt at 90% of GDP, leading South Africa and Argentina on this score.
"Clearly for Turkey, the concern was also that the bulk of its external debt is denominated in foreign currency which makes repayments particularly difficult in times of rapid currency depreciation.
"As a comparison, the Asean countries' foreign currency portion of the external debt is relatively smaller compared to Turkey and the latter's share of GDP is likely to have ballooned from 2017 levels due to the plunge in the lira," it said.
Another noteworthy factor, said UOB, is the buffer of reserves. "After the 1997 Asian financial crisis, Asean countries have generally built up their reserve balances, with Thailand having the largest among the grouping members at around US$200 billion," it said.
On Malaysia, UOB said it poses a contagion risk with regards to its external debt relative to the economy. At 66% (in 2017), Malaysia has the highest risk among Asean countries and a factor to watch.
"Noteworthy is that Malaysia's external debt stacks up higher than the rest owing to its large local currency bond market (as a percentage of GDP) which invites greater foreign participation.
"Malaysia's share of foreign inflows has slowed over the last two years suggesting a lower level of hot money or concentration risk compared to previous periods," it said.
Despite the differences between the two emerging market groups, UOB concluded by saying that "contagion effects cannot be ruled out but should not be overblown".
The bigger driver affecting regional foreign exchange, it opined is still that of the ongoing trade spat between the US and China.
"A cautious attitude towards global trade will also reinforce an expected slowdown on Asean exports in the second half of 2018 (2H18).
"Increasing confidence by the Fed to hike another two times this year and possibly three more times thereafter in 2019 continues to lend the USD further strength against Asean currencies," it said.
"Regional central banks, drawing on their lessons from the 1997/98 Asian financial crisis are certainly making a point that they prioritize price stability to instil investors' confidence," it added.