This article first appeared in The Edge Malaysia Weekly, on April 2, 2018 - April 08, 2018.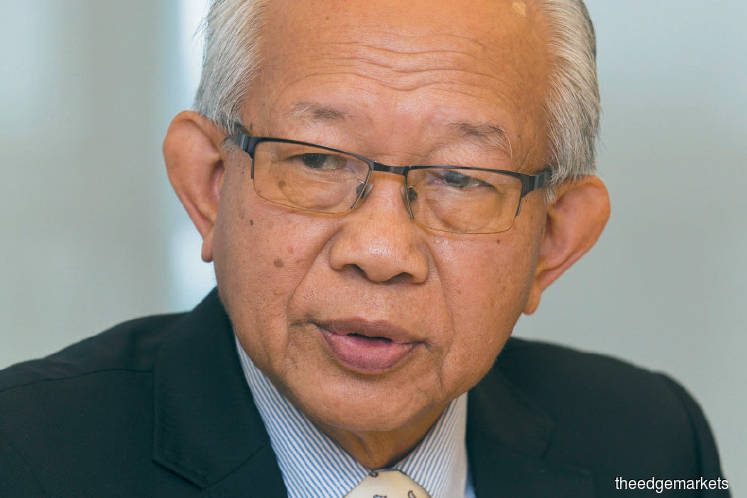 PRIVATELY held Med-Bumikar Mara Sdn Bhd views the price offered by UMW Holdings Bhd for its 50.07% stake in listed auto group MBM Resources Bhd (MBMR) as fair but "not reasonable".
Med-Bumikar executive chairman Datuk Abdul Rahim Abdul Halim tells The Edge that a bank hired to assess the offer said the RM2.56 per MBMR share was undervaluing the company. "That left the board with no choice but to reject the offer," he says.
However, Abdul Rahim acknowledges that it was not a unanimous decision as its largest shareholder Majlis Amanah Rakyat (MARA) dissented. In an exclusive interview, he highlights additional hurdles to the deal.
To recap, UMW first announced its offer to Med-Bumikar on March 9, with the deadline for acceptance on March 28.
Apart from MBMR's auto businesses, the jewel in the crown being eyed by UMW is MBMR's 22.58% stake in national carmaker Perusahaan Otomobil Kedua Sdn Bhd (Perodua).
As UMW already owns 38% of Perodua, taking a majority stake in MBMR will allow UMW to exercise majority control over Perodua.
On March 9, UMW also announced a separate RM417.5 million offer for PNB Equity Resource Sdn Bhd's 10% stake in Perodua. At the time, the RM2.56 per share offered was a 16.36% premium to MBMR's market value but a 30% discount to its net tangible assets (NTA) per share — pegged by analysts at RM3.68.
Following Med-Bumikar's rejection, UMW announced that it had extended the deadline to April 30 but did not revise the offer price as it was deemed "reasonable".
"As I read it, the offer remains the same, only the extension has been given. We are consulting our advisers and lawyers on how to treat this [extension] because the decision of the board has been made on the same offer," says Abdul Rahim.
He adds that MBMR's share price has underperformed because of thin trading volume.
Since the offer was announced, MBMR has risen 11.3% and closed last Friday at RM2.45.
Asked if the NTA is a fairer benchmark of MBMR's value, Abdul Rahim says: "I think if people offer at the NTA level, it is very hard to argue against it."
Med-Bumikar's shareholding is spread across six families, each holding between 11% and 13%. The single largest shareholder, MARA, holds about 29%.
Of the six families, at least four were caught unawares by the UMW offer, says Abdul Rahim. He indicates that MARA might possibly have had more notice. "So, we [the four families] feel somewhat disappointed. MARA could have just come to us [to discuss]."
A founding director of Perodua, Abdul Rahim says, "When we were given the licence, the government specifically instructed us: 'No one shareholder should have majority control'." That said, he clarifies that it was an understanding and was not put in writing.
Perodua is a lucrative target that will boost UMW's auto division substantially. It chalked up a net profit of RM463.59 million on revenue of RM9.05 billion in the financial year ended Dec 31, 2016.
As Perodua has a 35% share of the domestic market (as at 2017), acquiring it would be earnings per share-accretive by as much as 14% on a full-year basis, say some analysts, even with UMW's proposed rights issue that seeks to raise as much as RM1 billion to fund the acquisition.
However, even if UMW and Med-Bumikar could agree on a price, it would not be a straightforward transaction.
Abdul Rahim reveals that under a shareholders' agreement signed in the early 1990s, other shareholders of Perodua have the right of first refusal should any shareholder wish to sell.
When Med-Bumikar sought to transfer its shareholding in Perodua to MBMR in 1999, the other Perodua shareholders had consented with one condition — that MBMR would remain under Med-Bumikar's control.
Additionally, the change in the control of MBMR may affect its partnership with Hino Motors Ltd. Abdul Rahim says Hino retains the right to buy MBMR's holdings in joint-venture vehicles if Med-Bumikar loses control of MBMR.
"That is the reason why it is impossible for Med-Bumikar to sell without the consent of every other shareholder, regardless of the price," says Abdul Rahim.
He further opines that UMW might have structured the offer differently had more homework and consultation been carried out.
When contacted, UMW president and group CEO Badrul Feisal Abdul Rahim says the group made the offer with full knowledge of the shareholders' agreement and restrictions on Perodua's shareholding changes.
"We were very much aware of these covenants," says Badrul. "That's why we noted that all relevant approvals and waivers that needed to be obtained would have to be obtained."
He adds that the Hino clause is a standard principal-dealer arrangement and that UMW intends to continue actively engaging stakeholders over its proposed takeover.
"Sometimes, you have to make the offer first, only then they can approach the relevant parties for waivers and approvals," Badrul says, adding that if more time is needed, "we can extend the deadline".
So will UMW raise the offer price? "If there is a need to re-evaluate that, there has to be a request first [from Med-Bumikar]. There is no motivation to increase the price at the moment because, to us, it is a fair price," he says.
Save by subscribing to us for your print and/or digital copy.
P/S: The Edge is also available on Apple's AppStore and Androids' Google Play.