This article first appeared in The Edge Financial Daily, on January 11, 2018.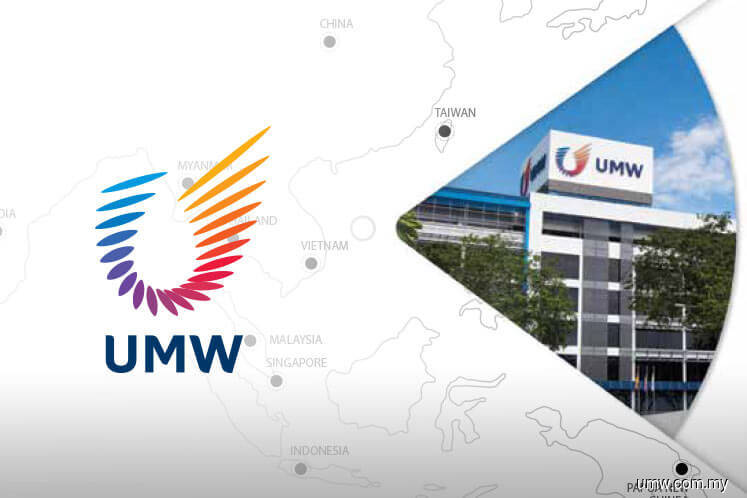 UMW Holdings Bhd
(Jan 10, RM6.42)
Maintain hold with a higher target price (TP) of RM6.40: UMW Holdings Bhd (UMW) organised a site visit for 15 sell-side analysts to its subsidiary, UMW Aerospace Sdn Bhd's (UMWA) facility in Serendah, Selangor, yesterday. The visit was hosted by Megat Shahrul Azmir, president of UMW's manufacturing and engineering (M&E) division and his team. We were impressed with the plant's high level of automation, which follows industry 4.0 standards with over 70% automation in its manufacturing processes, except for welding, inspection and assembly.
In August 2015, UMW signed a 25-year supply contract (with an option to extend another five years) to manufacture and assemble Rolls-Royce's (R-R) Trent 1,000 and Trent 7,000 engine fan cases. The Trent 1,000 engine is used in the Boeing 787 Dreamliner, while Trent 7,000 is exclusively used in the Airbus A330neo model. We understand that the R-R Trent engine fan cases are currently produced at R-R facilities in the UK and two external suppliers, one in Italy and the other by UMWA.
After securing the contract, UMW invested RM750 million to build the new 200,000 sq ft production facility in Serendah, Selangor. Construction started in December 2015 and the facility was completed within a year. UMWA began shipment of its first fan case in November 2017 and it shipped six unit fan cases in 2017. The group is targeting to increase production volume to 80 units in 2018, 160 units in 2019 and 250 units in 2020. UMWA still has production floor area to add another 70 units by utilising its pre-production plant.
The group expects UMWA to remain loss-making in FY18, mainly due to plant start-up costs and deprecation expenses, but the group is optimistic that UMWA will start contributing to the group's earnings in FY19, driven by higher shipment volume growth. We expect UMWA to be a key growth driver for the M&E division, which now accounts for about 5% to 6% of the group's total revenue and net profit. The group expects to see double-digit revenue and net profit contribution from M&E by 2021.
We raise our FY18 to FY19F earnings per share by 14% to 24% as we reflect the strengthening of the ringgit with a lower average of RM4.05 for FY18 to FY19 (versus RM4.30 previously), in line with CIMB's forecast. The strengthening of the ringgit will help to reduce the completely knocked down kit and completely built-up unit costs for Toyota and Lexus models. — CIMB Research, Jan 10