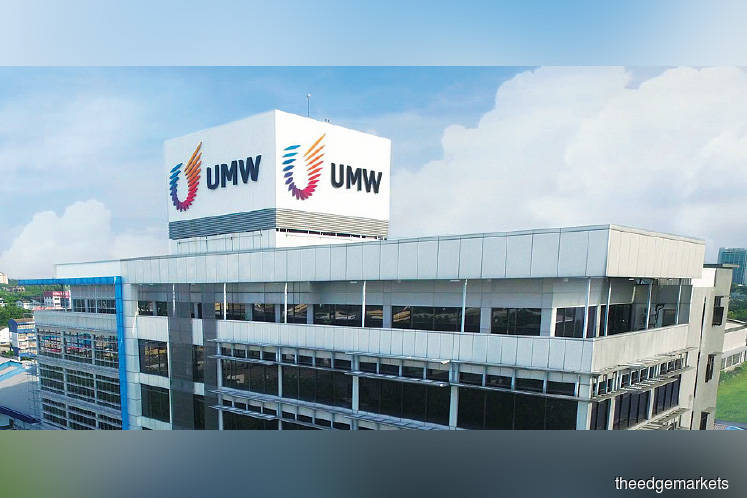 KUALA LUMPUR (Aug 29): UMW Holdings Bhd, which reported its second consecutive quarterly profit in the second quarter ended June 30, 2018 (2QFY18), is bracing itself for reintroduction of the sales and service tax (SST) on Sept 1, as it could dampen consumer demand in vehicles sales, which would have an impact on the automotive segment.
For the group's equipment segment, the heavy equipment business may be impacted by the ongoing review of mega infrastructure projects in the country, the group warned in a statement today.
"Nevertheless, given the current level of orders secured, the business is expected to perform satisfactorily. Furthermore, the industrial equipment rental business is expected to perform well in the second half of the year, driven by demand from the warehouse and logistics sector," the statement added.
In the manufacturing and engineering (M&E) segment, sustained demand for auto components and lubricants is forecast to contribute to better results, UMW said.
The aerospace business is currently producing and delivering the fan cases to Rolls-Royce, as per the contractual requirement, it noted.
"Overall, the group is expected to perform satisfactorily for the financial year ending Dec 31, 2018 (FY18)," UMW said.
The group posted a net profit of RM124.38 million for 2QFY18, compared with a net loss of RM209.3 million for 2QFY17. As a result, it recorded an earnings per share of 10.65 sen for 2QFY18, compared with a loss per share of 17.92 sen the year before.
Quarterly revenue grew 5.9% to RM2.92 billion from RM2.76 billion a year ago, contributed by the group's three core business segments, with increase in sales arising from the goods and services tax–free period.
UMW president and group CEO Badrul Feisal Abdul Rahim attributed the better quarterly performance to the group's strategic decision in 2017 to exit from the oil and gas industry, and to refocus on strengthening its three core businesses of auto, equipment and M&E segments.
"The group is now firmly on the recovery path and we are in an even better position to execute our long-term growth strategy and enhance shareholder value," he said in the statement.
The improved quarterly performance helped to turn the group around for the cumulative six months (1HFY18), posting a net profit of RM198.46 million compared with a net loss of RM189.14 million a year ago, although revenue fell 2.2% to RM5.33 billion from RM5.45 billion in 1HFY17, due to lower total industry volume faced by the auto segment.
UMW shares closed up 2.54% or 15 sen at RM6.05 today, with 105,600 shares traded, giving it a market capitalisation of RM7.07 billion.