This article first appeared in The Edge Malaysia Weekly, on January 29, 2018 - February 04, 2018.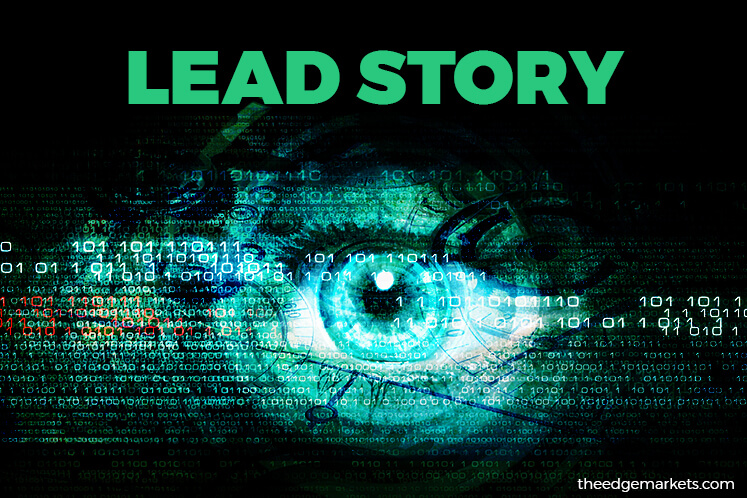 A debate on whether Bursa Malaysia should open the way for a dual-class share structure listing resurfaced last week, at a time when the Hong Kong Exchanges and Clearing (HKEX) and Singapore Exchange (SGX) are gearing up to allow this in initial public offerings (IPOs).
The issue was sparked again when prominent fund manager Datuk Seri Cheah Cheng Hye, who is known as the Warren Buffett of Asia, said Bursa should consider setting up a new board that allows local technology companies to undertake a dual-class share structure listing.
"The promoters and founders of technology companies typically want to retain control, even if they have sold some shares. And if you're a very successful technopreneur, you may be tempted to list your company in Hong Kong and Singapore," he told reporters on the sidelines of Invest Malaysia 2018 last Tuesday.
"The Malaysian market may need a bit of restructuring to attract these companies. We need to think how exactly we can attract them to stay at home. It's not easy because other stock exchanges are also [enticing them]."
Cheah, who is the chairman and co-chief investment officer of Hong Kong-listed Value Partners Group Ltd, said while the latest trend of dual-class share structure IPOs in Asia is currently led by HKEX and SGX, it is still not too late for Bursa to follow suit.
"SGX has just announced that they will allow dual-class share structure listing. HKEX announced it a few months ago. These technology firms don't have to go to Hong Kong or Singapore [for listing]. But first, you must allow that (dual-class shares) in Malaysia to attract them," he explained.
Dual-class shares, which typically give one set of shareholders greater voting rights than others, have been favoured by many younger tech firms, with the extra voting power given to top executives as a protection against pressure for short-term returns.
Interestingly, HKEX said last Wednesday it had received enquiries from companies for dual-class share listing. The bourse plans to consult the market on proposed rule changes before the end of this quarter as it is targeting the beginning of June for the publication of the new rules.
"Completing the listing reform is one of our top priorities to secure our relevance as a premier global capital formation centre," HKEX CEO Charles Li told reporters as he outlined the exchange's strategic goals for 2018.
It is worth noting that Cheah, 64, is also an independent non-executive director of HKEX.
He recalled that HKEX — the preferred listing destination of Alibaba Group Holding Ltd — made a costly mistake in 2014 for refusing to accept the technology giant's governance structure where a self-selecting group of senior managers control the majority of board appointments.
Eventually, Alibaba held its record US$25 billion public float in New York.
Cheah pointed out that the US, which has an average daily trading volume that represents 15% of the average turnover of the entire Hong Kong stock market, has attracted more Chinese tech IPOs in recent years.
"Alibaba, initially, wanted to list in Hong Kong with dual-class shares, but HKEX declined the idea and lost out. We (HKEX) learnt our lesson and want to make a change. That's why we have just announced a reform to the listing regime," he said.
Once the new rules are approved, he said, HKEX would clear the way for technology and biological science firms — also known as new economy companies — to undertake dual-class share structure listing.
"We (Malaysia) need to have a new board, specifically for these new-economy companies. We can always start with one or two companies, then the ball will keep rolling. It is inevitable," he said.
While HKEX is hoping that dual-class shares will put it on a more even footing with New York, SGX recently said it would allow dual-share structure IPOs as it seeks to become the go-to-place for listings by Southeast Asian start-ups as well as a fintech and new technology hub.
However, it has not gone unnoticed that dual-class share structure listing has received its fair share of criticism by corporate governance advocates and fund managers, who have warned of potential abuse by company insiders.
"Bear in mind that if you can't attract the good tech firms, you are actually opening your door to companies that don't deserve to be listed. I think if the advanced markets such as Hong Kong and Singapore have been flip-flopping on this issue, we should be even more careful," a senior corporate observer warns.
"Even with the current single-class share structure, we have seen many cases of oppression of minority shareholders, so there is a possibility that dual-class shares will make things worse."
Last week, Bloomberg Gadfly columnist Nisha Gopalan described Singapore as "racing Hong Kong to the bottom in weakening shareholder rights" in its move to allow dual-class share structure listing.
She said the idea is to entice new-economy companies, but joining the dual-class share club will not improve the one thing Singapore needs more of — liquidity.
"Ultimately, any investor that buys into a dual-class company is taking the risk that powerful insiders could make poor decisions for minority shareholders. [HKEX CEO] Charles Li obviously felt that was worth the risk as New York ate into its listings pie," she wrote, adding that there are better ways ahead for Singapore than dual-class shares.
At home, The Edge learnt that Malaysia is still carefully weighing the pros and cons of dual-class shares, but no position has been taken yet.
"It is ridiculous not to look at dual-class share structure listing. Naturally, all stock exchanges are looking at it, but it is good that they do not jump on the bandwagon," says another market observer.
He highlights that while dual-class share structure listing does encourage more technopreneurs to list their companies, Bursa should not introduce it just because HKEX and SGX are allowing it.
"We should ask ourselves, what is the actual improvement for us, really? Can dual-class share structure listing keep GrabTaxi [Holdings Pte] in Malaysia? Can we attract Alibaba to list here? These companies go overseas for other reasons," he argues.
To recap, Bloomberg last August reported that Bursa was considering dual-class share structure listing. This followed a debate over multi-class shares that were being considered by Singapore and Hong Kong.
Bursa, however, quickly clarified that it has no plans to facilitate the listing of dual-class shares on the local bourse.
"We wish to inform that presently, we have no plan to facilitate the listing of dual-class shares. In Bursa Malaysia's pursuit to remain attractive and competitive, we are committed to uphold market integrity and ensure sound investor protection in all our market development initiatives," it had said in a statement.
A local technopreneur is of the view that Bursa should study dual-class share structure listing as most entrepreneurs want control, and that should motivate them to bring the company to the next level.
"I believe this facility will help drive more tech companies to consider moving to Malaysia. Imagine when a tech company is worth US$1 billion, the major shareholder needs to have about RM1.2 billion to maintain a 33.3% shareholding. That doesn't make sense," he says.
Another technopreneur concurs that dual-class share structure listing is a worthwhile consideration by the authorities.
"Business rules change with technology, so the regulatory rules should also be constantly reviewed. Having this option will certainly provide a good alternative for tech stocks, considering that the neighbouring countries are already doing that," he says.
In short, there are two sides to every coin in the debate over dual-class share listings.
The new listing regime would allow more unicorns to be formed as tech companies depend a lot on their key leaders, who need to have sufficient control to ensure success.
However, the greater voting rights of one class of shareholders could result in minority shareholders being disadvantaged.
Save by subscribing to us for your print and/or digital copy.
P/S: The Edge is also available on Apple's AppStore and Androids' Google Play.