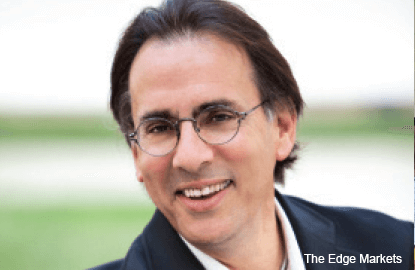 This article first appeared in Personal Wealth, The Edge Malaysia Weekly, on October 19 - 25, 2015.
TRAVELLING to another country to receive medical treatment, commonly known as medical or health tourism, is increasingly popular today. And as the industry grows, "medical tourists" have more options than ever before in choosing their destination. 
According to Patients Beyond Borders, "health travellers" are flocking to countries such as Thailand (estimated at 1.3 million to 1.8 million last year), India (350,000 to 850,000), Singapore (400,000 to 610,000) and South Korea (200,000 to 350,000). 
Thailand is known for its expertise in dental surgery, orthopaedics, fertility treatments and gender reassignment surgery, while India is a popular destination for cardiac and joint surgery. Singapore offers the same specialities as India, but with additional focus on cancer care, and South Korea offers cosmetic and reconstructive procedures, such as blepharoplasty and rhytidectomy.
It is stated in a journal of the US Centers for Disease Control and Prevention that highly sought-after procedures include orthopaedic, cosmetic and cardiac surgery, as well as oncologic care and dentistry.
According to Patients Beyond Borders author Josef Woodman, the main reason Malaysians go abroad for treatment is to gain access to procedures that may not be available locally. "I think one of the main reasons is access to a specialty that might not be offered in Malaysia. For example, a very specific experimental surgery in Switzerland or the US, or paediatric surgery for a child as there might not be a great paediatric unit at a particular hospital," he says in a phone interview with Personal Wealth. 
Y.S. Chua, who has two decades of experience in the pharmaceutical industry, says Malaysian patients go to Singapore for good cancer care and to gain access to treatments that are not yet available locally.
"Besides good doctors and facilities, there are also a lot of clinical trials running in Singapore. So, patients can access the latest treatments, and it is easier to get a permit to import medication for clinical trials," he adds.
"Some Malaysians also go to Singapore for a second opinion on things such as heart-related problems or a complicated diagnosis."
Dr Ho Kok Sen, a specialist in oral and maxillofacial surgery at Singapore-based Specialist Dental Group, says certain procedures may be better established in the island republic. "Singaporean doctors may have better exposure to certain techniques that are not popular in Malaysia, or maybe their family is living in Singapore and can provide the necessary care and support post-treatment."
Cheaper costs for certain treatments or procedures is another factor for medical travellers. According to Patients Beyond Borders (the third edition of which was published in February), getting a knee replacement surgery in Malaysia will cost you about US$12,500 (RM51,688), but having it done in Thailand or India may save you up to US$1,000 or US$5,000 respectively. 
A return flight on a budget airline to Thailand or India may cost you about US$150 or US$234 respectively. This means a saving of US$850 (6.8%) if the procedure is done in Thailand, or US$4,766 (38%) if it is done in India.
Having spinal fusion surgery (to join, or fuse, two or more vertebrae in the lower back) overseas can result in cost savings as well. This treatment, estimated to cost US$17,900 in Malaysia, only costs US$17,000 in Costa Rica, US$16,000 in Thailand, and as low as US$9,500 in India.
The numbers suggest that it is possible to save more than 50% in personal health expenditure by having the surgery done abroad. However, travellers need to bear in mind that these numbers increase according to the medical inflation rate, which differs from country to country.
"It really depends on the country that you're dealing with. For example, some countries deliberately keep the cost of the medical procedures down because they know that it helps to attract medical travellers — they are travelling because of the costs. For example in India, there has been an increase [in treatment costs] but not a significant one," says Woodman.
According to Towers Watson's 2015 Emerging Trends in Healthcare Survey, India has the highest rate of medical inflation in the world. Medical inflation there is higher than salary increases and general inflation. 
Woodman points out that Singapore used to be a health tourism hot spot, but costs have risen so much that it is no longer considered affordable to the average medical traveller. "The cost of living has risen so dramatically over the last few years that Singapore has priced itself out of the medical tourism market for the average traveller — because you can't really save much [compared with other countries]," he says.
A large number of medical travellers go abroad for a higher quality of medical care than they may be able to get in their home country. They include those from Indonesia, Russia, the Middle East and mainland China, according to Patients Beyond Borders. 
"About 600,000 Indonesians travel to Malaysia and Singapore annually for access to general care as well as more complex treatments that are not yet available to the country's 240 million citizens. More than 100,000 Russians head to Turkey, Israel and the US. Affluent Middle Easterners travel to the US, Thailand and Malaysia; and mainland Chinese to Taiwan and Singapore," it says. 
Availability and quicker access to medical care is another reason people travel to a medical tourism destination. Malaysians, for instance, would have to wait years to have their surgeries done at a local public hospital, as opposed to no queues at hospitals abroad. 
"Medical travellers welcome the flexibility at the best hospitals abroad, where they are often encouraged to spend extra time in the hospital post-procedure. Staff-to-patient ratios are usually lower abroad, as are hospital-borne infection rates," it says in Patients Beyond Borders.