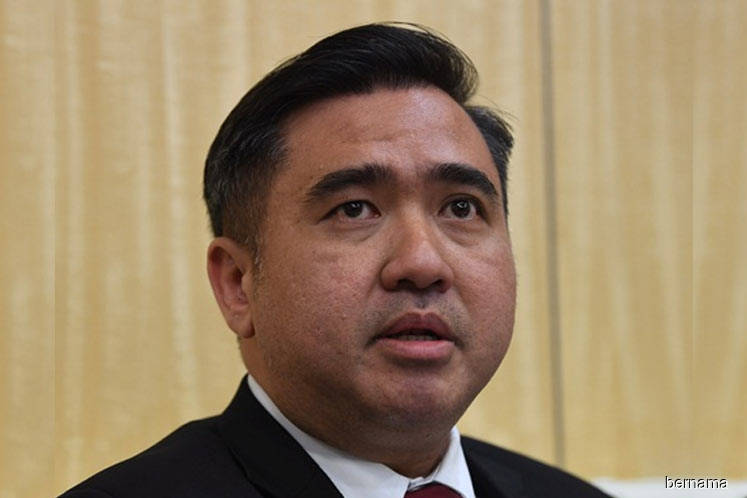 KUALA LUMPUR (July 18): The Malaysian Aviation Commission (Mavcom) will finalise the research on capping festive season ticket prices and reducing domestic airfares by the end of July this year, said Transport Minister Anthony Loke. 
Measures to reduce the airfare by MASwings, which operates domestic routes in Sarawak, would be implemented by capping the ceiling fare for these flights without the imposition of fuel surcharge, he added. 
"The ceiling price would be reviewed frequently and set, based on the agreement between the [Transport] ministry, Mavcom and MASwings, depending on circumstances," he said in reply to a question by Lanang Member of Parliament (MP) Alice Lau Khong Yieng. 
Domestic airfares for certain sectors within the country have seen increases of up to four times during festive seasons, Loke acknowledged.
"However, some sectors only see a slight increase, for instance Kuala Lumpur to Sibu — it only rose 3.4 times during Chinese New Year but for Hari Raya, it only grew marginally. So the formula [on] how we set the price would be reviewed," he added. 
Loke said he would consider suggestions made by East Malaysian MPs on this matter, before any final decision is made. 
Meanwhile, he said the ministry would also consider ticket pricing for off peak seasons on routes such as Kuala Lumpur-Kota Bharu where the airfare is allegedly high. 
"This is part of the review also. We (including Mavcom) have not decided whether to cap it or otherwise, but we would ensure that the policy would not have a negative impact on daily airfares. The decision would be beneficial to all," Loke added.