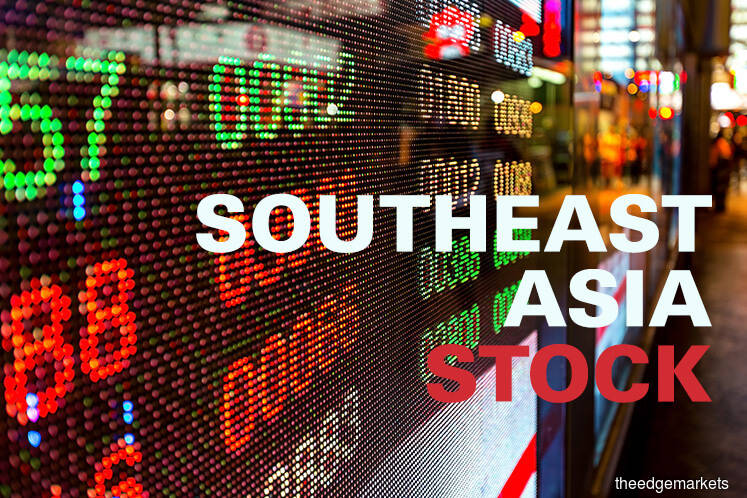 (Oct 10): Thai shares jumped to a near 24-year closing high on Tuesday after Prime Minister Prayuth Chan-ocha said the country will hold general elections in November next year, while Philippine stocks extended gains to close at a record level on positive trade data.
Prayuth, head of the ruling junta, said the exact date would be announced in June 2018. The junta had announced election dates at least two times in the past, only to push them back later, citing concerns such as changes to the constitution and security issues.
"Lot of investors were waiting for the news of elections as it will be a catalyst to move the market above the 1,700 level," said Teerada Charnyingyong, an analyst with Phillip Capital Thailand, soon after mid-day.
The Thai SET index ended 0.9% higher at 1,706.95, its highest close since January 1994.
Energy and consumer staples stocks led the gains, with PTT Pcl rising 2.4% while CP All Pcl climbed 2.2%.
Philippine shares rose for a third straight session and closed at a record level of 8,398.04. SM Investments gained 2.3% and BDO Unibank rose 1.6%.
"Philippine markets closed at yet another all-time high, and just short of the 8,400 marker, export and import data may have buoyed the market with little activity happening in the United States," said Luis Limlingan, managing director at Regina Capital Corp.
Trade data released early in the session showed that exports in the eight months to August rose 13.3% to US$42.11 billion from a year ago, while imports jumped 8.2% to US$59.15 billion.
Most other Southeast Asian stock markets marked time with investors awaiting the minutes of Federal Reserve's September meeting due on Wednesday.
Indonesian shares ended 0.2% lower, weighed down by telecom and consumer stocks. Telekomunikasi Indonesia (Persero) was the biggest drag, shedding 2% to close at its lowest in more than three months.
The index of the country's 45 most liquid stocks fell 0.3%.
Singapore shares edged down, hurt by declines in financials. United Overseas Bank dropped 0.6%, while Oversea-Chinese Banking Corp slipped 0.3%.
SOUTHEAST ASIAN STOCK MARKETS
Change on day
| | | | |
| --- | --- | --- | --- |
| Market | Current | Previous close | % move |
| Singapore | 3288.95 | 3291.56 | -0.08 |
| Bangkok | 1706.95 | 1692.22 | 0.87 |
| Manila | 8398.04 | 8367.38 | 0.37 |
| Jakarta | 5905.762 | 5914.933 | -0.16 |
| Kuala Lumpur | 1761.13 | 1764.03 | -0.16 |
| Ho Chi Minh | 810.65 | 808.96 | 0.21 |
Change so far this year
| | | | |
| --- | --- | --- | --- |
| Market | Current | End 2016 | % move |
| Singapore | 3288.95 | 2880.76 | 14.17 |
| Bangkok | 1706.95 | 1542.94 | 10.63 |
| Manila | 8398.04 | 6840.64 | 22.8 |
| Jakarta | 5905.762 | 5296.711 | 11.50 |
| Kuala Lumpur | 1761.13 | 1641.73 | 7.27 |
| Ho Chi Minh | 810.65 | 664.87 | 21.9 |