BANGKOK (Feb 9): Thailand may be run by a military government but that's not stopping its currency appearing to be the ultimate haven asset.
Thai baht implied volatilities are the lowest of any free-floating currency in the world and Thailand's current-account surplus stood at more than 10% of its GDP in the third quarter.
The country's foreign-exchange reserves increased to a record in January, while it's much less exposed to overseas investors than regional peers — foreign ownership of its government bonds stood at around 16% at the end of December, lower than the 29% figure in Malaysia at the same time, and the 41% in Indonesia at the start of February.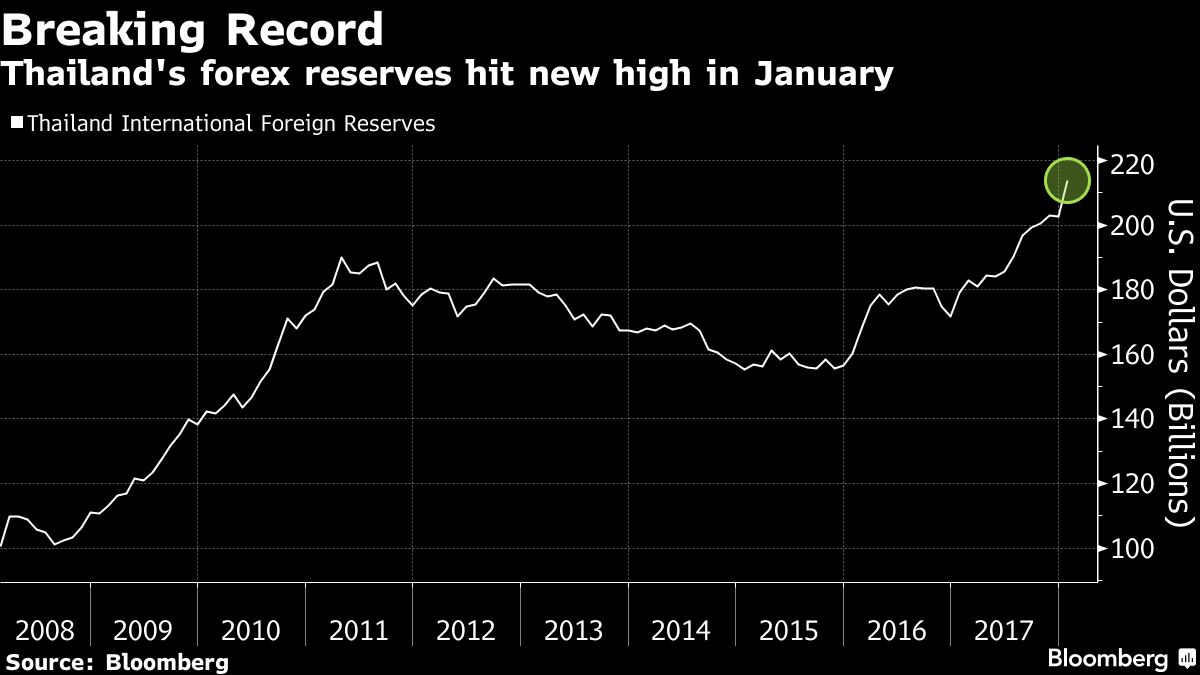 A version of this story was originally posted on Bloomberg's Markets Live blog.