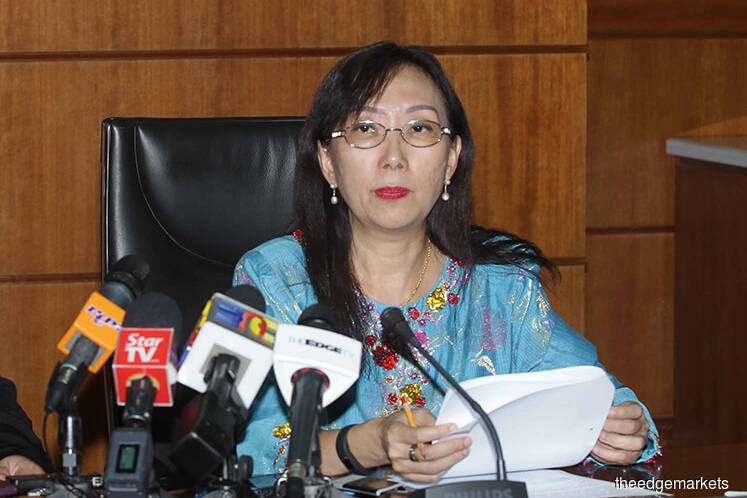 KUALA LUMPUR (Sept 4): Ministry of Primary Industries is optimistic that the Malaysian palm oil industry will achieve 100% Malaysian Sustainable Palm Oil (MSPO) certification, as targetted, by end-2019 with the assistance of big companies and non-governmental organisations (NGOs), Minister Teresa Kok Suh Sim said.
The Pakatan Harapan government has to speed up its work, as at the moment, only 20% of the palm oil growers in the country were MSPO certified.
"We are going to work very fast especially in the rural areas. We are working with the Federal Land Development Authority and NGOs to get more smallholders to work towards MSPO certification," she told reporters after officiating the Corporate Malaysia Summit 2018 here today.
The MSPO Certification is a national scheme in Malaysia for oil palm plantations, independent and organised smallholdings and palm oil processing facilities to be certified against the requirements of the MSPO standards.