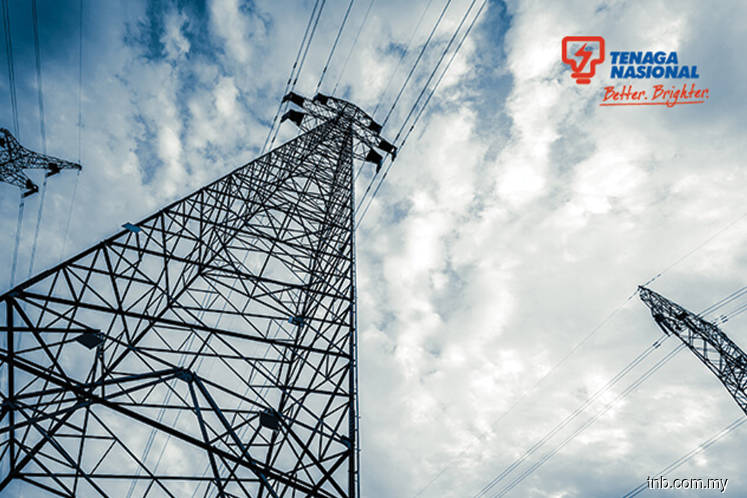 KUALA LUMPUR (Sept 6): Tenaga Nasional Bhd (TNB) will start a pilot project in Jasin, Melaka this month to assess the technical, safety and commercial viability aspects of using its electrical infrastructure for the government's National Connectivity Plan (NCP).
In a statement to Bursa Malaysia today, state-controlled utility TNB said the NCP will allow faster, cheaper and wider Internet accessibility.
"TNB will leverage on the outcome of the pilot project for a decision on the commercial viability for TNB to embark on a possible larger scale NCP participation nationwide," TNB said.
TNB chairman Tan Sri Leo Moggie said in the statement: "The pilot project, to be completed by the end of 2018, will cover 1,100 out of 4,300 houses in three areas, namely Taman Merbau, Taman Maju and Felda Kemendor, in Jasin."
Moggie said households will gain access to high-speed broadband that will be made available through TNB's fibre optics, which forms part of the company's existing telecommunication network.
"Telecommunications system has always been an integral part of the utility industry. For TNB, we have been developing our telecommunication network all these years. Through this pilot project, TNB is exploring the potential of utilising the available capacity of TNB's telecommunication assets for the National Connectivity Plan — identified as an important catalyst towards the digital economy without compromising the safety, security and reliability of the electricity supply network," he said.
In separate filing to Bursa Malaysia, TNB said the ex and payment dates for its proposed interim single-tier dividend of 30.27 sen per share are on Sept 26 and Oct 11, 2018 respectively.
TNB said the interim dividend is for financial year ending Dec 31, 2018.