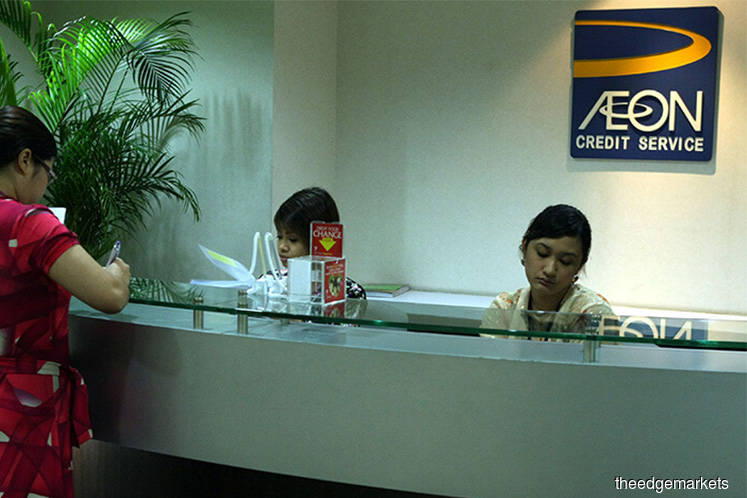 KUALA LUMPUR (Dec 13): The Inland Revenue Board (IRB) has slapped Aeon Credit Service (M) Bhd with notices of additional taxes and penalties amounting to RM96.82 million.
In a filing with Bursa Malaysia, the non-bank lender said it was served with notices of additional assessment for the years of assessment 2010 to 2016 with penalties by the IRB yesterday.
"The company has appointed tax solicitors and is initiating proceedings to challenge the validity and legality of the said notices of additional assessment," the filing said.
Aeon Credit said these taxes and penalties were in relation to the IRB varying the loan transaction collaterised by receivables undertaken by the company with a local financial institution to that of a sale of receivables, which the IRB did not specify which provision of the Income Tax Act 1967 in making this variation. 
"The IRB also raised time barred assessments for the years of assessment 2010 and 2011, but it did not provide any reason for raising the time barred assessments.
The penalties, meanwhile, are for alleged submission of incorrect returns.
Upon consulting its tax solicitors, Aeon Credit said the company is of the view that there are reasonable grounds to challenge the validity of the said notices of additional assessment raised by the Director General of Inland Revenue and the penalties imposed.
"This is especially so, when at all material times, the company had sought professional advice from an independent and reputable audit and tax firm on its accounting and tax treatment and further, the assessments for the years of assessment 2010 and 2011 are time barred," Aeon Credit added.
The company added that it will make further announcement, if there is any material update on the matter.
Aeon Credit shares closed up 8 sen or 0.61% at RM13.24 today, bringing it to a market capitalisation of RM3.28 billion.