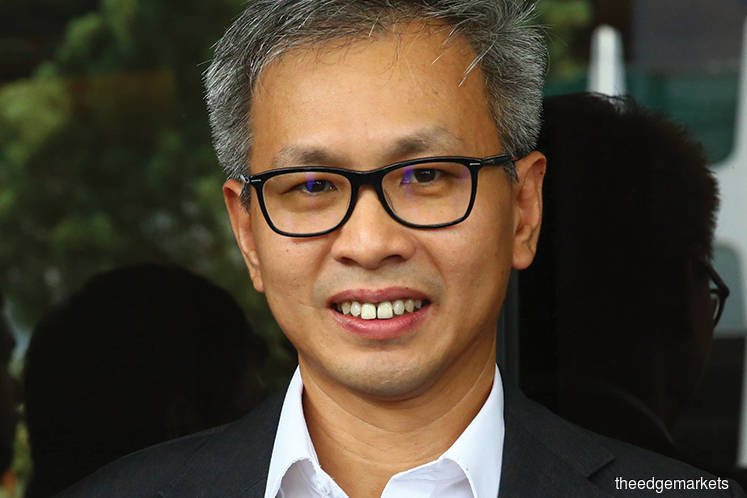 KUALA LUMPUR (Nov 28): An opposition lawmaker said that the biggest culprits to the supply-demand imbalances in the property market in Malaysia are Government-linked Companies (GLCs).
The Cabinet recently imposed a "temporary ban" approvals for shopping complexes, offices, serviced apartments and luxury condominiums priced over RM1 million effective November 1.
In a statement today, MP for Petaling Jaya Utara and DAP national publicity secretary Tony Pua said the freeze came after Bank Negara's report on the substantial supply and demand imbalance within the country's property market.
Pua said Bank Negara stated that the oversupply of properties in the country has been persistent over the past few years, adding that Bank Negara themselves had raised the issue in their 2015 annual report.
He added that in the Klang Valley, the report found that office vacancy rates had increased from 20.9% in Q1 2015 to 23.6% in Q1 2017.
"The situation is only set to get worse as there is an incoming supply of 38 million square feet of office space.
"However, what Bank Negara and the Cabinet did not say was that among the biggest culprits causing the supply-demand imbalances in the property market are the GLCs and Government-linked Investment Companies (GLICs)," he said.
Notably, GLCs control listed companies like S P Setia Bhd and Sime Darby Bhd which are major property developers, he said.
Pua said Pemodalan Nasional Bhd (PNB) is developing the 118-storey Menara Warisan project next to the historic Stadium Merdeka. It will offer 4.3 million square feet of residential, hotel and commercial space.
"No listing of high-end property projects in Kuala Lumpur will be complete without also mentioning the 76-acres RM20 billion GDV KL Metropolis project.  While on paper, it is developed by a private company, Naza TTDI, the project is in effect a controversial land-for-building deal with the Ministry of International Trade and Industry (MITI).
"All of the above do not yet include the two mega-property developments linked to the scandalised 1Malaysia Development Bhd (1MDB) – the 70-acre Tun Razak Exchange (TRX) and the 486-acre Bandar Malaysia," said Pua.
The DAP lawmaker said the issue here is two-fold.
"First, it is clear that GLCs contribute overwhelmingly to the glut which is threatening our property space in the country today.  No policy prescription without recognising and reviewing the role of the government, GLCs and GLICs has played in our "imbalanced" property development sector will be effective or successful.
"The second more important economic question is, will the Government also be granting 'ban' exemptions to all these GLCs' projects as it has done for TRX and Bandar Malaysia?" he said.