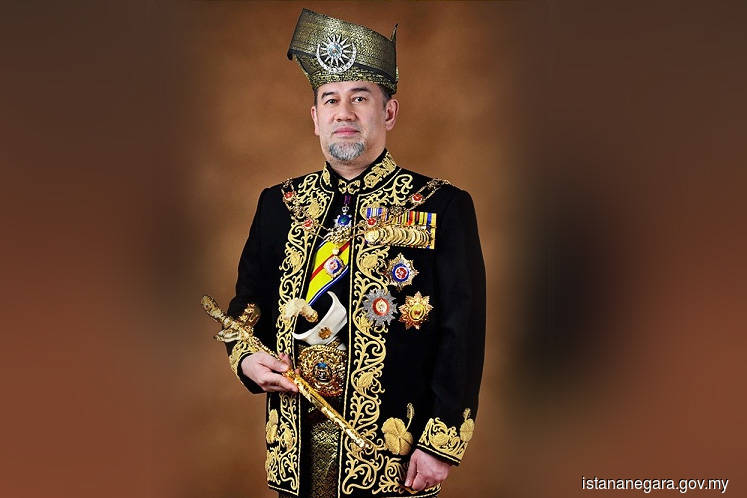 PUTRAJAYA (Sept 4): The Yang di-Pertuan Agong Sultan Muhammad V has consented to attend several events and functions which will be held in conjunction with his official birthday celebration on Sept 9.
In a statement here today, Chief Secretary to the Government Datuk Seri Dr Ismail Bakar said the investiture ceremony would not be held this year, as previously decided by the Agong.
As such, he said Sultan Muhammad V was pleased to attend the 'Solat Hajat', as well as the Yasin and 'Doa Selamat' recital ceremonies, which will be held on Sept 6 at the Federal Territory Mosque in Kuala Lumpur.
"He will also go to the Federal Territory Mosque the next day to perform Friday prayers and listen to the special sermon," Ismail said.
Sultan Muhammad V will observe the Trooping of the Colours ceremony on Sept 12 at the National Heroes Square, Precinct 1, Putrajaya, and on Sept 13, he will attend the Royal Premier Forum which will be held at the Istana Negara, Kuala Lumpur, Ismail added.
As the Agong's official birthday falls on Sept 9 which is a Sunday, a replacement holiday will be given on Monday (Sept 10) for states in which Sunday is already a weekend holiday. — Bernama