This article first appeared in The Edge Financial Daily, on January 15, 2018.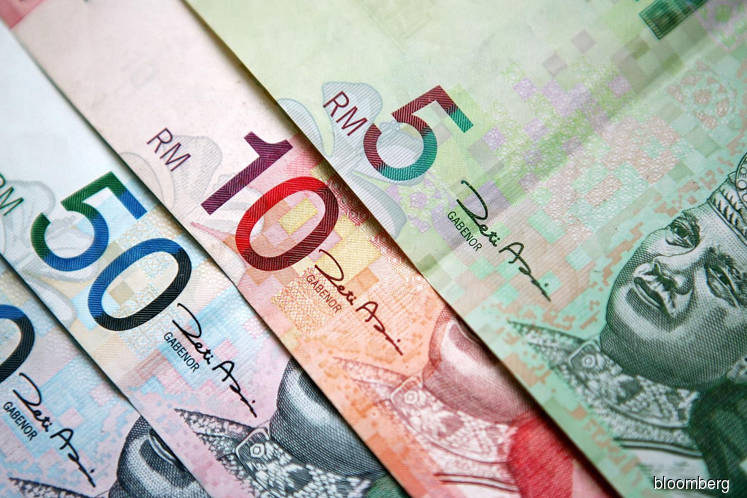 KUALA LUMPUR: Private healthcare players are expected to benefit from a stronger ringgit this year, which will help stabilise operating costs, while demand for private healthcare services should remain robust, with hospitals anticipated to experience a steady increase in inpatient admissions.
As such, earnings growth of the only two public listed private healthcare players in Malaysia — KPJ Healthcare Bhd and IHH Healthcare Bhd — is expected to remain resilient, said analysts.
In the most recent financial performance update of the third quarter ended Sept 30, 2017, both KPJ and IHH recorded total inpatient admission growth across most geographical segments, with KPJ posting a 3% year-on-year (y-o-y) growth, and IHH up 6.8%, said MIDF Research analyst Noor Athila Mohd Razali.
"This is considered satisfactory growth for both companies, given the cost pressures they have been facing recently," Noor Athila told The Edge Financial Daily over the phone.
Going forward, she said the research house expects IHH's and KPJ's revenue and earnings growth to be mainly driven by organic growth from existing hospitals, as well as hospitals that were newly reopened in 2015 and 2016. Contributions from these new hospitals will also help offset high operating expenditures associated with them.
"We understand from the management that KPJ Perlis, which was slated to be completed in December 2017, is now waiting for clearance from the ministry of health. It will be ready for operation this month. As for the rest of its expansion plan, the hospitals that are expected to be opened after KPJ Perlis in the financial year 2018 (FY18)-FY19 would be KPJ Bandar Dato' Onn in Johor, KPJ Kuching, KPJ Miri and expansion of KPJ Sabah," said MIDF Research in a note dated Jan 2.
Similarly for IHH, growth drivers in the next five years will come from new hospital openings and expansions, especially under its Parkway Pantai Ltd unit, which will see expansion projects in Pantai Hospital Ayer Keroh, Pantai Hospital Klang and Kuala Lumpur over the next two years, Kenanga Research said in a Jan 5 note.
In China, it said IHH's new greenfield projects include Gleneagles Chengdu (completion end 2018), Gleneagles Nanjing and Gleneagles Shanghai (completion end 2019). In Turkey, it noted Acibadem is now expanding its Acibadem Maslak hospital (target completion 2018), as well as embarking on new greenfield projects in Acibadem Altunizade (target completion mid-2017), Acibadem Atasehir (target completion 2018) and Acibadem Kartal (target completion 2019).
The strengthening ringgit is also a boon. "For the past few quarters, the operating costs for healthcare providers have shot up due to the higher US dollar against the ringgit, which has left healthcare operators with higher cost for medical consumables. Therefore, with the improving ringgit, we opine this will help stabilise an otherwise increasing cost of operations for healthcare providers," said MIDF Research.
Nevertheless, challenges persist, said Noor Athila, including rising competition, in particular from non-listed private operators who have been increasing their presence around communities.
Healthcare operators will also continue to face wage inflation in 2018, and start-up losses from new hospitals, said AmInvestment Bank Research analyst Joshua Ng in a sector update on Dec 28, 2017.
As to whether inflation of medical insurance would ease this year, Noor Athila said the current percentage of about 12% — as reported by Bank Negara Malaysia last year — is not likely to change much given the increase of medical advancements which in turn push up medical costs, though acknowledged the efforts made by the government to address this issue.
In August, the central bank said it would come out with a framework as soon as possible to reduce medical insurance inflation. At the time, the bank's governor Datuk Muhammad Ibrahim said rising medical claims had increased pressure on medical insurance premiums.
National insurance scheme set to be major earnings boost
To address the issue of rising private healthcare costs, the health ministry announced in May last year that a voluntary health insurance scheme would be introduced in the middle of 2018.
Health Minister Datuk Seri Dr S Subramaniam was quoted as saying that the structure of the insurance scheme, to be operated by non-profit organisations under the ministry's purview, had been approved by the cabinet and was 40% completed.
Should this government-backed national health insurance system become a reality in Malaysia, private healthcare operators in the country are poised for a major step-up in revenues and profits, according to AmInvestment Bank Research's Ng.
"Under a national health insurance system, theoretically, citizens can choose between seeking treatments in a public or private hospital. While a patient seeking treatment in a private hospital will still incur a higher cost versus a public hospital, the general price differential between the two hospitals should narrow," he said.
Given this scenario, there is a possibility that private hospitals may drop prices for certain services due to higher utilisation of their equipment, with more patients switching to private hospitals from public hospitals, he added.
"However, the biggest hurdles for a national health insurance system remain who will be contributing, by how much and the legitimacy of free riders in the system," Ng said.
Although AmInvestment Bank Research is "neutral" on the private healthcare sector in 2018, it noted that growth prospects for the sector globally over the long term are positive, underpinned by an ageing population, rising affluence and increasing life expectancy.
"The local private healthcare sector has an added catalyst, that is, medical tourism backed by its highly competitive medical charges and hospitalisation costs [versus those in developed countries], a generally English-speaking population as well as various incentives provided by the government," it added.
For now, Ng said the current rich valuations have reflected the fundamentals of IHH Healthcare (fair value (FV): RM6.33 a share) and KPJ Healthcare (FV: RM1.33), which AmInvestment Bank has "hold" calls on.
IHH shares settled at RM5.90 last Friday, with a market capitalisation of RM48.61 billion, while KPJ closed at 97 sen, valuing it at RM4.14 billion.