This article first appeared in The Edge Malaysia Weekly, on December 4, 2017 - December 10, 2017.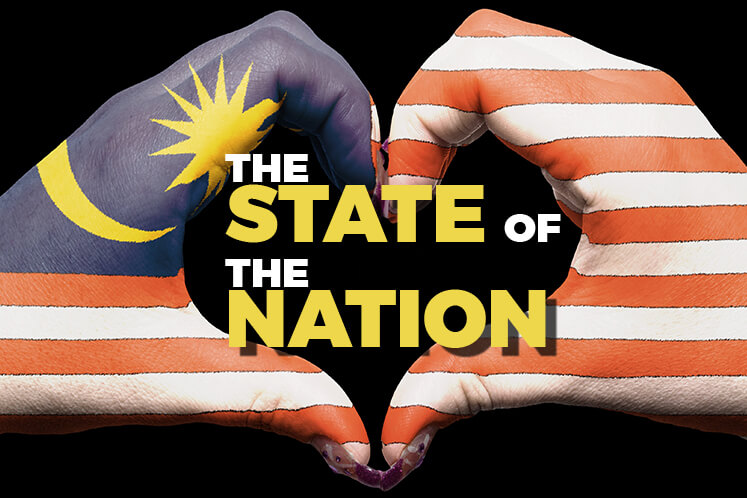 LAST year, there were 19,588 personal insolvency cases. Simply put, 0.06% of Malaysia's population of 32 million were bankrupt.
That, Malaysia Department of Insolvency (MdI) director-general Datuk Abdul Rahman Putra Taha says, is not an alarming figure, although any number of bankruptcy cases is undesirable for any country.
"The fact is that as the population grows, the number of bankruptcy cases will increase. But with the amendments we have put in place, we hope the figure will come down," Abdul Rahman tells The Edge in an interview.
For a start, the Bankruptcy Act 1967 is now known as the Insolvency Act 1967, and the Bankruptcy (Amendment) Act 2017 came into force on Oct 6.
"In the past, it was easier to declare a person bankrupt. We found that 70% of bankruptcy notices were served by way of substituted service, meaning that one could be unaware that he has been made a bankrupt because the notice was not served on him personally," explains Abdul Rahman.
With the amendments, a bankruptcy notice can only be served on a third party if the creditor can prove that the debtor intentionally evaded or delayed the personal service, or the debtor lived outside Malaysia, or he deliberately absented himself from his home or place of business.
The raising of the bankruptcy threshold to RM50,000 from RM30,000 was another key amendment made as MdI seeks to make insolvency "a last resort". The department is also taking a more proactive stance in helping more people avoid the social stigma associated with being a bankrupt.
Other key amendments include disallowing a bankruptcy declaration on social guarantors — basically, people who do not profit from the (bad) loan. Bankrupts can also now be automatically discharged after three years from the date of being declared bankrupt, if they achieve the target contribution for their debts and declare their liabilities to MdI.
The amendments also provide for a voluntary arrangement where the debtors can negotiate to get their debts restructured to avoid bankruptcy.
Abdul Rahman believes that the amendments will help reduce the number of bankruptcy cases in the country.
Equally important are efforts to spare people the stigma associated with being a bankrupt here, as compared to the West.
"In Europe and the US, it is more self-petitioning, rather than petitioning by creditors. The thinking is different; our culture is different. With the amendments, we are trying to educate the public to be more financially disciplined and let them know that bankruptcy is not the end of the world for them. If you're honest and if you work for it, you can be discharged within three years," says Abdul Rahman.
"I think, in Malaysia, it is partly a lack of education and the stigma associated with being a bankrupt that people don't know what to do. There is also a lot of misinformation. People are worried about coming to see us."
Changing trend in bankruptcy statistics
While the number of bankruptcy cases remains stable — fluctuating between 18,000 and 22,000 cases over the last five years — the main reasons for individuals going bankrupt have changed over the same period. Last year, default on personal loans was the main reason — rising steadily to 6,133 cases from 3,251 in 2012.
On the other hand, bankruptcy due to home loan defaults, which saw the highest number of cases in 2012 at 5,341, declined to 2,359 cases last year — the third main reason for bankruptcy.
Bankruptcy because of non-payment of vehicle-related financing was the number two reason in three of the last five years — the exceptions being 2013 and 2014 when it was the top reason. Nevertheless, the number of cases had declined from over 6,000 in 2013 to 4,500 last year.
"I think it had partly to do with the timing. It was expected. If we look at the breakdown, age group-wise, 58% of them were in the 25-to-44 range. These people were just starting out in life and many took loans," explains Abdul Rahman.
"Also, personal loans were more readily accessible. You had the banks and you also could get [loans] from co-ops or licensed money lenders. The third factor is that compared with getting a housing loan or car loan, I don't think I would be wrong to say that it was much easier to get a personal loan. So, that's probably why you see an increase in that area."
Another category worth noting is credit card bankruptcy, which had risen from 888 cases in 2012 to 2,247 last year.
Interestingly, statistics from the Credit Counselling and Debt Management Agency (AKPK) show that the main reason for default among those receiving counselling is non-settlement of credit card bills, at 61.1%. This is followed by personal loans (28.3%).
AKPK provides counselling and debt management programmes to those who require them. Its debt management programme is open only to those who are not a bankrupt, not in the advanced stage of litigation, still having sufficient net disposable income after meeting their expenses and where their debt is not more than RM2 million.
According to AKPK general manager (operations) Nor Fazleen Zakaria, 74% of the applicants for the programme are earning less than RM4,000 a month.
"The lower the income, the more vulnerable they are in terms of cash flow management and managing their debts. Any increase in expenses will adversely affect their financial position, aggravated by poor debt management," she says.
In terms of age group, bankruptcy statistics are consistent in showing that the highest number of cases was from the 35-to-44 group, averaging 30% over the last five years. They were followed by those aged 24 to 34 as well as those aged 45 to 55, both averaging 20%.
The way forward for Malaysia to reduce the number of bankruptcy cases, says Abdul Rahman, is for everyone to play a role in financial education. The responsibility of promoting public awareness of financial literacy should not rest on government agencies alone but also financial institutions.
"We want people to return to society and [contribute to] the economy as soon as possible, but they must be able and ready. There is no point making them bankrupts because if they work, they pay taxes and they are happier," says Abdul Rahman.
"Bankruptcy is not meant to be a punitive measure. The philosophy behind the bankruptcy law is more of assistance, that these people manage their financial situation and return to society."
Save by subscribing to us for your print and/or digital copy.
P/S: The Edge is also available on Apple's AppStore and Androids' Google Play.