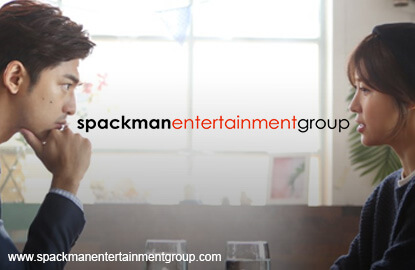 SINGAPORE (Dec 27): Korean cinema is making a big splash and rising in popularity around the world. But this holiday season, Spackman Entertainment Group's Korean crime-action flick, Master, is lording over the competition.
The film has captured more than 55% of Korea's total box office revenue since it opened on Dec 21. As at Dec 25, it has raked in more than US$20 million (S$29 million) with over three million tickets sold over just four days.
RHB says the film's popularity has exceeded its expectations.
"As such, we raise our ticket sales estimates to 8.5 million (from 7.5 million), and raise FY16F NPAT by 300%," says RHB analyst Jarick Seet in a Monday report. "Our channel checks locally have also shown that Master is a bit hit among the locals, having also generated positive media coverage."
The research house is keeping its "buy" recommendation on Spackman and raising its target price to 32 Singapore cents, from 22 Singapore cents previously.
Spackman had resold the distribution rights for the film to 31 countries, including Singapore, Hong Kong, Taiwan and the US.
(See Spackman's Korean crime action film presold to 31 countries)
Seet says the strong performance of Master is expected to yield profit of US$7 million and "easily bring Spackman back into the black".
In addition, Spackman has disposed of its loss-making unit Opus Pictures, cutting its Selling, General and Administrative Expenses (SG&A) costs by some 70%.
"Master's performance would likely be an additional impetus to bounce it back into profitability, laying the foundation for returning to the black in FY17," says Seet. "We also expect Spackman to continue to produce at least two to three movies for FY17F."
As at 11.53am, shares of Spackman are trading 1.6% higher at 19.3 Singapore cents.