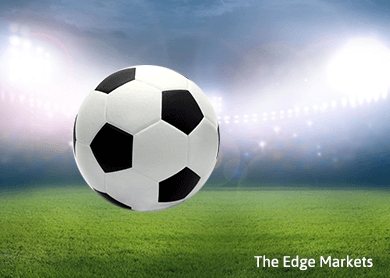 (Sept 25): Smokers will not be included in the new state football team under a rigorous health screening, Negri Sembilan Football Association president Datuk Seri Mohamad Hasan said.
Mohamad, who is also the state menteri besar, said the health screening would be part of the selection process.
"We had enough players (in the past) sitting at pubs, puffing away and losing games," he told reporters.
Mohamad said the health screening would also include a through check of previous injuries.
"The check will note down every past injury a player had, as we are tired of having players who use injuries as an excuse to skip games," he said.
Last month, the state football association took the drastic step of dropping the coach and all players, except for six who played in the President's Cup, from its Premier League team in the wake of their dismal performance this season.
It is also introducing a new remuneration system for the next season.
Mohamad added that four foreign coaches had been shortlisted for the team.
"We want to bring in a good coach who can share new knowledge and experience and improve the state football standards," he said.
He added that quality foreign players would also be imported for the team.
Mohamad had earlier said that the new team would be introduced in November.
It was also understood that two schools would be selected in every district in the state to train young football talents.
"A league will be set up involving selected schools to train football talents from a young age," Mohamad added.
He said Negri Sembilan needed to reclaim its reputation as a state which produced quality sportsmen. – The Malaysian Insider