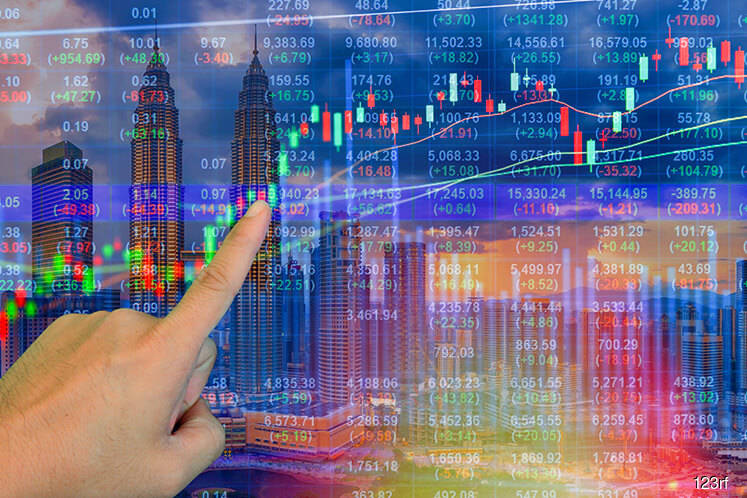 KUALA LUMPUR (Dec 13): AmBank Research said it is optimistic about the local equity market in 2018, and believes the year will end at 1,900 points based on 17x 2018 forecasted earnings.
In their 2018 Market Outlook Strategy report, AmBank Group head of research Anthony Dass and head of equity research Joshua Ng said they believe the major underperformance of the local equity market against its regional and global peers during the final months of 2017 could be seen positively.
"The market was just doing its job by pricing in a higher market risk premium ahead of the 14th general election (GE14) which will have to be held by August 2018," they said.
"We believe investors should not overlook a slew of positive factors that should drive the local equity market higher which include a mild and gradual rate hike cycle in developed economies, a strengthening ringgit and a robust Malaysian economy," they added.
Dass and Ng pointed out findings from their analysis, which showed a strong correlation between the FBM KLCI Index and the ringgit's strength against the US dollar between Jan 1, 2014 and Sept 30, 2017.
"The correlation between the two has broken down since October 2017 — which we strongly believe is temporary in nature. In other words, assuming the ringgit's strength is to at least sustain, we believe the market will eventually play catch-up," they said.
They said during the last few months of 2017, the ringgit shrugged off the underperformance of the Malaysian equity market, rallying in terms of the USD/MYR from 4.22-4.24 all the way to 4.04-4.06.
Dass and Ng said the ringgit's newfound strength could be attributed to four factors, namely the shift in Bank Negara Malaysia's policy stance towards a hawkish tilt on the back of a stronger-than-expected 3Q17 gross domestic product growth of 6.2%, the strengthening of crude oil and natural gas prices, a weakening US dollar index and accelerated repatriation of export proceeds by Malaysian exporters on expectations of further strengthening of the ringgit.
Further, they said the ringgit's resilience is also supported by foreign holdings of Malaysian Government Securities, which has bounced back to RM153.2 billion or 42.7% of total as at end-October this year from a low of RM135.9 billion or 38.5% of total as at end-March, and BNM's international reserves, which recovered to US$101.5 billion as at mid-November from a low of US$94.3 billion as at mid-January.
"We expect the USD/MYR to average at 4.12 in 2018 (versus 4.30 in 2017) and end-2018 at 3.98. These would still be at a discount to our fair values of 3.76 based on the real effective exchange rate (REER) model and 3.96 based on fundamental analysis," they said.