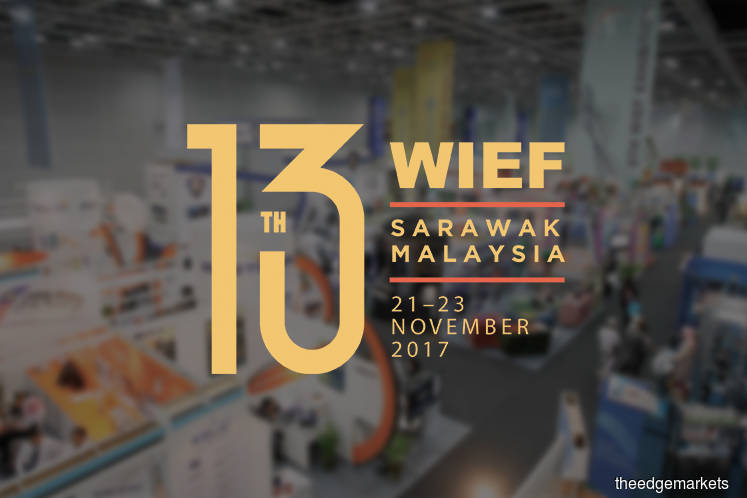 KUALA LUMPUR (Dec 7): The 13th World Islamic Economic Forum (WIEF), which was held on Nov 21 till 23 in Kuching, Sarawak, saw the successful signing of 16 memoranda of understanding (MoUs) that amounted to US$2.43 billion — the highest commercial value ever achieved in the history of the forum.
WIEF noted that the MoUs exchanged covered the technology, halal food and energy sectors, and that nine of them were with international organisations.
"Beyond their commercial value, these MoUs deliver a high impact to the global business community by creating new collaborations, opening new markets and uncovering new ways to capitalise on opportunities presented by a variety of disruptive forces shaping the world today," it said in a statement.
"The 13th WIEF was a tremendous success and is in many ways our strongest-ever edition. We intentionally focused on creating concrete opportunities and action points to truly enable businesses, countries and communities — a mission that the World Islamic Economic Forum is in a unique position to deliver.
"More importantly, all the MoUs, initiatives and programmes we have put in place over the three days were aimed at creating a runway for positive action after the Forum — and leading up to next year's meet," said WIEF Foundation chairman Tun Musa Hitam.
The WIEF, at which Prime Minister Datuk Seri Najib Razak officiated, attracted over 2,500 participants, including world leaders and industry players, across 77 countries around the world.
During the event, it also launched the inaugural WIEF alumni network that will bring together 17,000 members connected on a single digital platform to facilitate seamless collaboration among alumni across borders, to push the forum's discussions into action.
"This marks the first time the World Islamic Economic Foundation is aggregating the untapped power of its global network to advance its agenda of driving cooperation between Muslim and non-Muslim nations set against a backdrop of disruptive change," the statement further read.